ESA: Sorry about Schiaparelli, can we have another €400 mill?
Pitch prepped, European Space Agency to press flesh at ministerial confab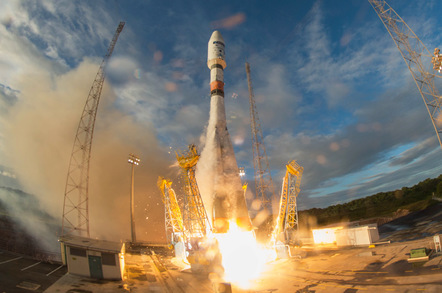 Later this week in Lucerne, Switzerland, the European Space Agency (ESA) will ask its 23 member states' ministers for a €400 million top-up to its ExoMars program.
In an audio conference on Friday, director of human spaceflight and robotic exploration David Parker said the cash injection "includes all the technical work needed to take the vehicle up to the launch phase".
The original ExoMars budget was €1.5 billion.
The ministerial meeting scheduled for the first two days of December covers all aspects of the ESA's operations, and the outfit's outreach and pitch-preparation includes videos under its YouTube channel to explain each one in less than five minutes (roughly the attention span of a 12-year-old, and therefore a minister): earth observation, Earth and robotic space exploration, telecommunications, and launcher development.
It's all under the umbrella of "Space 4.0", in which the ESA concedes government efforts increasingly have to compete with private sector interests like Elon Musk's SpaceX and Jeff Bezos Blue Origin.
The agency's "you can't beat them, so join them" response is to cooperate with the €70 million Seraphim Space Fund to give a kick along to smaller and startup space companies developing "software, hardware, and integrated solutions for companies using satellite data".
The ESA will also be able to show off its European Data Relay System (EDRS) to the ministers. Last week, ERDS went into full operation, with its geocentric optical communications satellite taking its first communications from the Sentinel-1a earth imaging satellite.
Since Sentinel-1a has an orbital period of 1.6 hours, it spends a lot of time out of reach of ground-based antennas (Sentinel-1a speaks to dishes in polar regions, and in Italy and Spain); ERDS is designed to plug this gap, downloading data 15 times a day and relaying it to Earth.
If the pitch for more ExoMars funding is successful, The Register hopes at least some goes into software testing. That might avoid glitches like the integer overrun that sent its Schiaparelli probe screaming into the Red Planet's surface. ®