Dell EMC UK and Ireland commercial boss quits
Just a month after his enterprise equivalent called it a day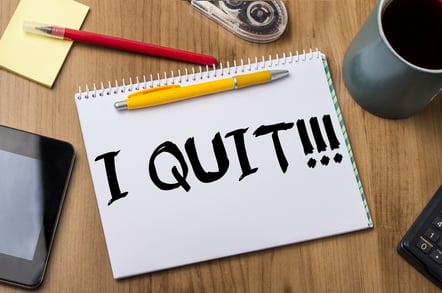 Dell EMC today told the workforce that UK exec Tim Griffin is standing down to pursue pastures new – the second senior exec to exit the business in as many months.
Griffin rocked up at Dell in October 2003 as APJ sales and marketing director for services. He held numerous posts until he was made the UK and Ireland CEO and general manager in 2013, and was then crowned head of Dell's commercial business as the company subsumed EMC.
A memo was sent to staff today detailing the exit plan. Dell told us that the exec had "decided to explore a new career path outside of the company. Tim will remain fully engaged through the end of January."
In turn, Claire Vyvyan will step into those shoes as veep and GM for the commercial business in the UK and Ireland. For the past two years, she was senior veep for Dell's enterprise solutions group in EMEA. Prior to that she covered large corporate accounts for northern Europe.
Only last month, Ross Fraser split. He had run EMC UK before it was gobbled by Dell and then became head of the enterprise arm of the combined business.
In the interim, his responsibilities were taken on by Dell EMC EMEA president Adrian McDonald but Dayne Turbitt is set to replace Fraser on a full-time basis from 1 January. ®