Don't rush into 5G until you've got a market, warns GTI chief
China Mobile's doing it, though. You arguing with 497m customers?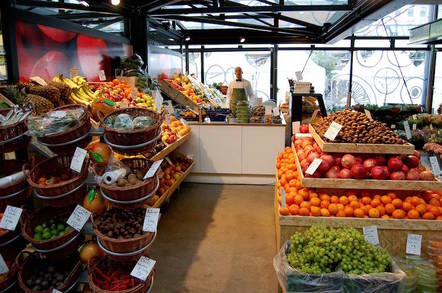 MBBF2016 Mobile carriers should only adopt 5G "if we're able to create new markets", Craig Ehrlich of the Global TD-LTE Initiative (GTI) has warned the mobile network industry, adding: "If 5G does not focus on that then we're buying a lot of equipment and [just] talking a lot of hype."
Huawei, organisers of the Global Mobile Broadband Forum where Ehrlich was speaking, is an enthusiastic advocate of 5G. Hearing a speaker sound a warning over the blind adoption of 5G for its own sake was a refreshing novelty.
"We need to find a way for our industry, for operators, to have a bigger piece of the pie," continued Ehrlich, lamenting how the mobile industry "has been just that pipe that we feared".
This is a repeated theme at MBBF so far, with virtually everyone queueing up to announce how they're going to lead traditional value-creating industries – manufacturing being a key sector – by the nose into this shiny new world of industrial sensors plastered over every available machine.
Not to mention the handsome revenues that the operators exhibiting and speaking here see themselves generating by flogging all-in-one sensor and data processing systems to traditional industries.
It's reminiscent of a brash teenager swearing he'll change the world single-handed. Ironically, it betrays a terrified doom-laden worldview where carriers' revenues flatline as mobile phone penetration peaks, consumers settle down with their current handsets and tablets instead of continually refreshing with new models, and everyone else uses the carriers as nothing more than Ehrlich's "dumb pipe". Those pipes are vital but they don't have much more revenue generation potential in and of themselves.
China Mobile's chief exec, Lie Yue, painted a rather rosier picture, telling the audience of his company's 497 million subscribers and 1.4 million LTE mobile phone masts – "the biggest VoLTE network in the world" as he put it.
"Before 4G mobile apps were not that popular," Yue said. "In the past various apps were isolated from peoples' lives. With 4G networks those mobile apps have become integral parts of our lives. What kind of things will 5G change?
"5G will change our society," he continued, introducing another conference trope, the Internet of Everything. Asia's mobile operators see a future where everything is connected as a matter of course – the Internet of Things (IoT) but applied to every single item we use or interact with in any way.
"When it comes to objectives, by 2020 it is the hope that we will double the total number of connections, compared to the number in 2013. That means we will have more than 1.75 billion connections," said Yue.
Returning to the familiar theme of dragging other industries into this networked future, Yue said he wanted "to lower the threshold for industries to access IoT".
"Only when there's a great number of IoT devices and modules," he continued, "I believe the threshold will be very low for various industries to get into IoT markets. Through our efforts in devices, we want to work on smart home, reduce cost and increase adoption of these technologies."
As for 5G, Yue said China Mobile will start field testing of 5G next year, with pre-commercial testing by 2018 and rollout by 2020. No doubt European operators will be watching those early trials very closely. ®