Happy days for second-hand smartphone sales
Hold it, hold it, hold it – now sell it!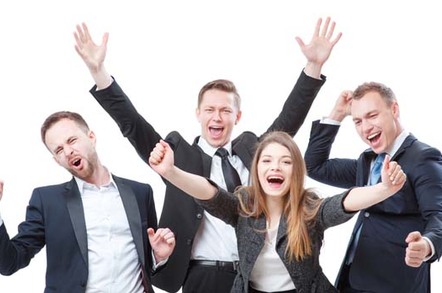 Falling sales, burning batteries – but not everything associated with smartphones is bad
The market for used phones is exploding by comparison, according to analyst IDC.
IDC predicts that sales of used smartphones will hit 222.6 million units by 2020, a compound annual growth of 22.3 per cent.
The used-phone market will be worth an estimated $30bn.
Shipments in North America will grow by 29.4 per cent to account for 55.2 million units, 24.8 per cent of the market. For the rest of the world, the used-phone sales increase by 20.4 per cent to 167.4 million units and take 75.2 per cent.
"The used-smartphone market will impact OEMs, mobile operators, and component suppliers," IDC's mobile phones programme director Will Stofega said in a statement.
"Although there is a potential downside to mobile ecosystem suppliers, IDC believes that the used-smartphone market also presents new opportunities to grow revenue and increase market share."
Analyst Gartner reported some time ago one reason for the slow down in the once-booming smartphone market was the fact that customers are holding onto their phones for longer – up to 2.5 years – and are less inclined to jump on the latest models.
Sponsored: Detecting cyber attacks as a small to medium business