NetComm kicked to the curb by nbn™ for fibre-not-quite-to-the-home
Venerable vendor will provide ready-to-bury VDSL boxen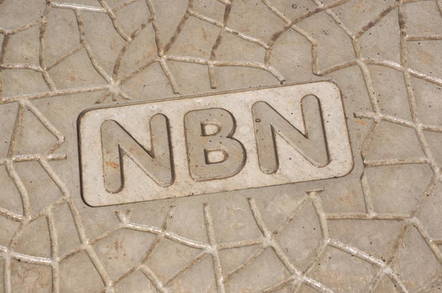 Nearly 20 years after it was a supplier to Optus' hybrid fibre coax build, Australian comms-kit-maker NetComm will help replace the network.
The company yesterday announced it's won a contract to supply one-port and four-port nodes for the National Broadband Network's Fibre-to-the-Curb (FTTC) services.
In NetComm's announcement, nbnTM's chief network engineering officer Peter Ryan said the contract comes after a year of FTTC trials.
As we reported in September, the rollout will use VDSL2 on the customer side, letting retail service providers (RSPs) offer 100/40 Mbps services on the network.
The company's declined to put a figure on the value of the contract, but FTTC (or Fibre to the Distribution Point) is slated to carry around 700,000 connections in the Optus HFC footprint, so over the years it could easily run into tens of millions.
While NetComm's chairman, ex-Telstra executive Justin Milne, is also a board member of nbnTM, the network builder says he did not take part in board discussions about this contract.
It's been quite a wait for NetComm, which among other things was the first Australian designer to make an ADSL modem. In the 1990s, the company developed data interfaces so Optus could deliver broadband data over its HFC network, which was designed to carry analogue video and voice.
NetComm and other developers of the era such as the long-departed Jtec were suppliers to Telstra's ISDN services, and also provided R&D for the carrier's earliest experiments with fibre-based broadband (Vulture South believes it was involved in the then-Telstra Multimedia Centennial Park video pilot in 1993, but references are difficult to find). ®
Sponsored: Becoming a Pragmatic Security Leader