More than half of punters reckon they can't get superfast broadband
'That there London gets all the speeds'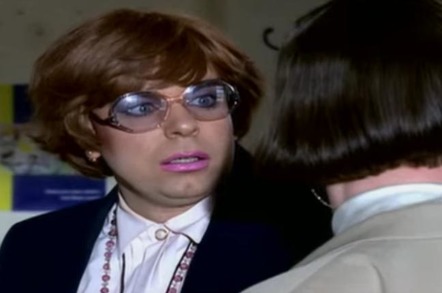 More than half the population does not believe it is has access to superfast broadband – despite the government promising that 95 per cent of the country will have 24Mbps next year.
In a survey of just over 2,000 adults conducted by global research biz TNS on behalf of broadband pusher ViaSat, just 48 per cent believed they had access superfast broadband in their area.
It is worth noting that maximum speeds are not the same as average ones. According to the Akamai State of the Internet Q4 2015 report, the UK ranked 17th in the world for fastest average speeds at 13.8Mbps.
Nevertheless, respondents were clear that even 24Mbps was not enough.
Respondents said average speeds should be at least 60Mbps, six times the proposed minimum speed of the government's Universal Service Obligation (10Mbps).
Some 72 percent said they don't believe the government is doing enough to meet future broadband needs.
The UK's digital minister Matt Hancock has said that pure fibre and 5G are the priority for Blighty's digital infrastructure over the next decade.
An announcement on broadband infrastructure is expected in the Autumn Statement on Wednesday.
However, Hancock has said any plans will not involve massive government subsidies along the lines of what BT received for its deployment of superfast broadband.
Even Prime Minister Theresa May has suggested her government could intervene in failing markets, such as rural broadband.
Most respondents (77 per cent) believed that superfast deployments were disproportionately focused on London and the South East.
As many as 79 per cent said they would accept disruption to their home in order to get faster broadband – an obstacle often cited by the biggest providers as an obstacle to fibre.
Fibre-to-the-premise (FTTP) could deliver speeds of up to 1Gbps – and theoretically more depending on how it is built.
The Independent Networks Co-operative Association has called on the government to enable commercial deployment of 80 per cent by 2026, an increase from the current penetration of 2 per cent. ®