Ofcom slaps ban on BT/EE 4G spectrum bid
Not the 30% overall cap Three wanted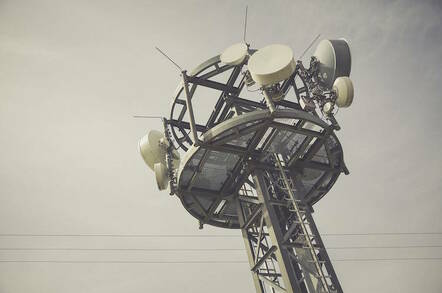 Communications giant BT/EE will not be able to bid for more 4G spectrum in the forthcoming auction, according to proposals by communications regulator Ofcom.
Next year, Ofcom will auction 190 MHz of spectrum in the 2.3 GHz and 3.4 GHz bands – an increase of just under a third of the total mobile spectrum currently available.
But the regulator has slapped a cap of 255 MHz on the amount of "immediately useable" spectrum that any one operator can buy. As a consequence of this proposed cap, BT/EE would not be able to bid for spectrum in the 2.3 GHz band.
Many of the smaller operators are looking to the upcoming spectrum auction as a way of boosting their network capacity.
BT/EE currently holds 45 per cent of immediately useable UK mobile spectrum. Vodafone holds 28 per cent, O2 15 per cent and Three 12 per cent.
However, Three complained that the proposals did not go far enough, having previously argued for a 30 per cent cap on spectrum ownership. Such a move would have resulted in BT/EE selling existing spectrum to meet the 30 per cent proposal.
Chief exec of Three Dave Dyson said: "[Ofcom] has allowed BT and Vodafone to stockpile valuable mobile airwaves and put genuine choice for consumers at risk."
He added a 30 per cent cap on total spectrum ownership and a spectrum reservation for smaller operators "are the only measures that will preserve competition for the benefit of UK mobile consumers."
Philip Marnick, Ofcom Spectrum Group Director, said: "Spectrum is the essential resource that fuels the UK's economy. This auction can help ensure that UK consumers can access the mobile data services they need, and that operators can continue to innovate and build for the future."
The 40 MHz of spectrum to be sold in the 2.3 GHz band is already supported by mobile devices, such as the iPhone. These airwaves could be used immediately after release to provide extra capacity, meaning faster downloads and internet browsing for consumers.
The 150 MHz of spectrum to be sold in the 3.4 GHz band is not currently used by most mobile devices, but is likely to be usable by future devices in coming years. The 3.4GHz band has also been identified as central to the rollout of 5G across Europe. No cap will be placed on this band.
Kester Mann, principal analyst at CCS Insight, said the proposed restraints placed on BT/EE show that Ofcom is concerned that spectrum asymmetry could harm UK mobile competition over the coming years.
"However, they also raise questions as to why the Competition and Markets Authority waved through the BT/EE merger with such little fuss, without any apparent need to mandate divestment."
He added: "The auction is crucial to UK providers as it will likely represent the last opportunity to buy mobile spectrum for several years. The next major sale, expected to be the prized 700 MHz band, will not happen before 2020 at the very earliest.
The closing date for responses to today's consultation on the next spectrum auction is 30 January 2017. ®