Apple offers drained iPhone 6s users... a free battery
Mystery draw and shutdown no more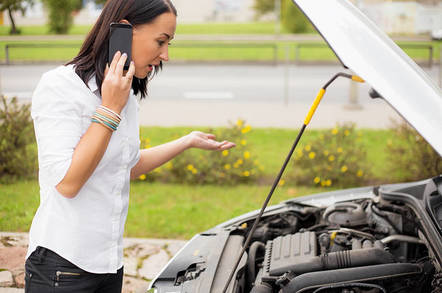 Apple is offering iPhone 6s customers free replacement batteries after it emerged phones had been mysteriously shutting down.
The fruity firm said the fault had affected smartphones sold between September and October 2015 within a "limited serial number range".
"This is not a safety issue," Apple said in a statement.
Number-one smartphone rival Samsung has been hit hard by reports of pyro-friendly lithium-ion batteries in its Galaxy Note 7s.
Apple has asked customers to take their 6s into one of its retail stores or its authorised service partners to check their phones' serial numbers.
Apple acted after iPhone users in China complained iPhone 6 and iPhone 6s were shutting down with half to 60 per cent charge still on their batteries.
The issue was last week picked up by the China Consumers' Association, which complained to Apple.
Apple has been stung badly by a fall in demand for its once soar-away iPhones.
In Apple's fourth quarter, reported in October, the firm saw net income drop nine per cent to $9bn, with sales of iPhones falling 5.4 per cent to 45.51 million units.
Net income accompanied falling annual sales and followed the company's first dip in revenue for 13 years - reported in April, for its second quarter to $50.6bn.
iPhones account for two-thirds of Apple's business with company revenue falling 30 per cent in China.
Putting a brave face on things, chief executive Tim Cook said he was "thrilled" with the response to the iPhone 7 and 7 Plus released this year, which sold out after the company failed to produce enough stock for demand.
The iPhone 6S was released in September 2015, shortly after which Apple reported its first decline in over a decade. ®