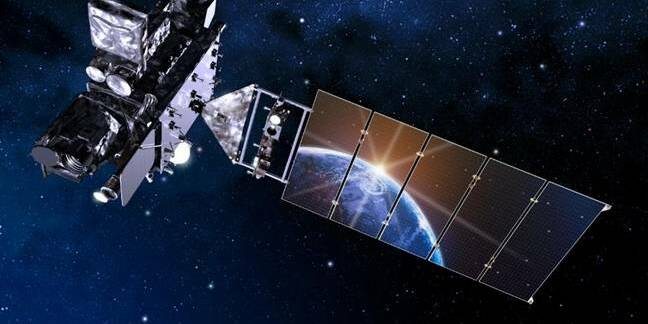 NASA meteorologists have given a 90 per cent chance of good weather for the launch of the revolutionary Geostationary Operational Environmental Satellite – R Series (GOES‑R) on Saturday.
GOES-R is possibly the most advanced weather satellite ever produced, capable of providing high-definition, multi-spectrum snapshots of weather systems every 30 seconds, as well as keeping an eye on the Sun to spot solar flares that could be heading our way. The one-hour launch window begins at 1742 EST (2242 GMT) for the Atlas V 541 rocket.
"Positioned over 22,000 miles above the Earth, GOES‑R will take weather observation to new heights. GOES‑R will be in a geo-stationary orbit looking down on the Americas, and will provide a detailed view of some of the world's most dramatic weather in near-real time," said Dr Simon Keogh, head of the UK Met Office satellite team.
This latest addition to the National Oceanic and Atmospheric Administration's GEOS program can map weather across 16 spectral bands (compared to five on current GOES), including two visible channels, four near-infrared channels, and ten infrared channels.
It also houses the first operational lightning mapper ever flown in space, capable of spotting flashes of natural electricity across the northern hemisphere. An increase in lightning frequency is very handy for predicting the intensity of storms and tornados, so weather boffins want to map out their patterns.
GOES-R also contains two sunward-looking instruments that monitor the activity of our star and its many belches of radiation. The Solar Ultraviolet Imager will take continuous snapshots of the surface for forecasting and the Extreme Ultraviolet and X-ray Irradiance Sensors will watch for solar flares emanating from within.
There are also instruments on board to monitor ambient levels of radiation and particle activity, as well as the standard emergency beacon transponder system that can pinpoint distress signals to within 1,000 feet. This past August, 46 fishermen were rescued in the Bering Sea after a GOES satellite picked up their call for help.
As it turns out, bad weather nearly did the GOES‑R in last month, as Hurricane Matthew took a stroll up the Florida coast. The satellite was onsite at NASA's Kennedy Space Center. A specialist team stayed on the facility to protect the delicate instrument from the 100+mph winds. ®
Sponsored: Practical tips for Office 365 tenant-to-tenant migration