Lenovo intros monster disk box
You might need a forklift for this mofo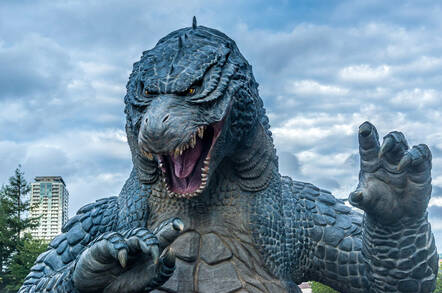 Lenovo has announced the mother of all disk drive enclosures at SC16 – the D3284 JBOD, a 5U enclosure holding up to 84 3.5-inch disk and/or solid-state drives.
The box has an upper and a lower section, each holding, we understand, 42 drives. You could combine 7,200rpm nearline SAS disk drives with SAS SSDs to provide a combination of high IOPS and high capacity storage in one JBOD. Using a full complement of 10TB drives would give you 840TB in 5U.
Lenovo kindly tells us it us 1.5x the capacity of the 5U HPE D6000, which holds 70 3.5-inch drives, and uses 6Gbps SAS.
The D3284 has 12Gbps SAS connectivity and the drives are hot-swappable. You can daisy-chain four D3284s together to get 336 drives in total. Such a chain can be connected to three servers, giving you a storage-dense rack.
The box has hot-swappable components; five fans, two power supplies and dual 12Gbps SAS ESMs (Enclosure Services Manager) per enclosure.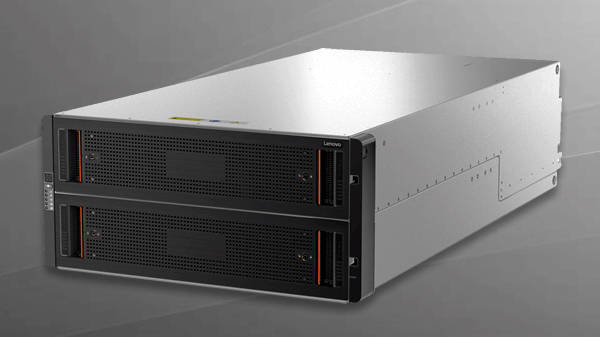 Lenovo D3284 JBOD
It's compatible with all Lenovo ThinkServer and System x servers and is intended to provide ultra-high density storage for software-defined file storage, video surveillance, backup and archive. Lenovo will use this JBOD in its Distributed Storage Solution (DSS) products.
The first release will be Lenovo DSS for IBM Spectrum Scale (DSS-G), which will support up to 670 HDDs in a single distributed RAID array. Users can start with 22 disks and scale out to over 6 petabytes by adding additional JBODs and disks. Lenovo says DSS-G combines high storage density and IO performance with superior availability, reliability and resiliency for scale-out file, parallel file-sharing workloads, video streaming, and private or hybrid cloud storage.
It tells us the D3284 is a component of the Lenovo Storage DX8200N, which uses NexentaStor software. The company has also become a reseller of Intel Enterprise Edition for Lustre software, and Lustre is now available on the current Lenovo S Series mid-range SAN offerings. DSS-G availability is expected in H1 2017. ®