Fujitsu: Rumours of our PC demise have been greatly exaggerated
We're looking for a partner is all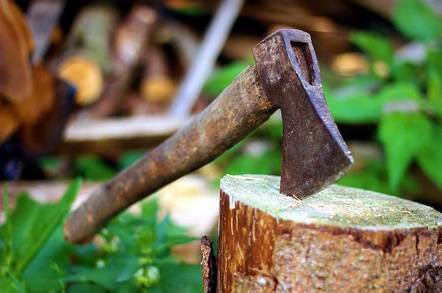 Japanese tech godzilla Fujitsu has insisted it is not exiting the PC market despite being in talks with Chinese rival Lenovo to offload its devices unit.
Speaking at the Fujitsu Forum trade fair event in Munich, head honcho for Fujitsu in Europe, Middle East and India Duncan Tait said: "We are very clearly in the PC business" adding the company was simply looking for a partner to scale up.
He was unable to go into further detail as the talks with Lenovo have not yet concluded, but said an agreement was expected either way in the next two weeks.
PC sales have been in decline for some time. Market stats revealed Fujitsu sold 5.2 million PCs worldwide in calendar 2014, 3.74 million in 2015 and 1.84 million in the first half of this year.
The company transferred its Japan PC business into a new subsidiary called FCCL back in February 2016.
At the time it was reported to be in talks to merge its PC operations with Toshiba and VAIO to create a powerhouse capable of taking on the Big Four: HP, Lenovo, Dell and Apple.
Michael Keegan, UK and Ireland company chair, was equally on-message regarding the sale-but-not-sale.
"Fujitsu remains in the PC business, it is not exiting the PC business it is going to collaborate in the PC business," he said.
"We will use our own brand and designs, it will be a case of one plus one equals three. But that deal has not yet completed so that's not much more I can say at this point."
Asked if there was any chance of a break-up of Fujitsu along HP's lines he responded with an emphatic "NO!"
Outside of Japan, Fujitsu's sales have been less than stellar.
In its last set of financial results, the business reported a significant drop in revenue outside of Japan in the Technology solutions of 22.6 per cent and a fall of 14.3 per cent in its Ubiquitous Solutions segment.
Overall revenue for the second quarter of fiscal 2016 was 1,098.5bn yen (£8.1bn), down 77.6bn yen (£574m) from the second quarter of fiscal 2015. Revenue in Japan rose 1.8 per cent.
Tait said the ambition was to rebalance the company's revenue from 60 per cent in Japan and 40 per cent in the rest of the world to a 50/50 split. ®