Admins aggro about Azure AM absence
Redmond's cloud has early-morning hiccup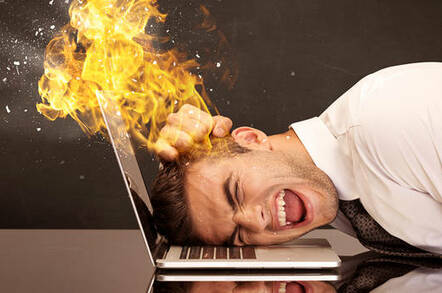 Microsoft says it has recovered from the issues that left some Azure customers unable to access the cloud service in the US.
The Azure status page now reads all clear, after earlier reporting that the issue has been solved.
"Between 15:20 and 16:57 UTC on 16 Nov 2016, a subset of customers in East US may have experienced partial or complete loss of connectivity to impacted services: Storage, SQL Database, Virtual Machines, and App Service / Web Apps," Microsoft said.
"A recent network maintenance operation resulted in an invalid network configuration serving a storage scale unit that impacted dependent services. Engineers corrected the network configuration and manually brought impacted virtual machines to a healthy state."
Microsoft says it was able to manually fix the configurations and is investigating the issue, with a full report due to be released later. El Reg will post further information as we receive it from Microsoft.
This after customers had been complaining in the early hours of the morning about not being able to connect with their virtual machines. Though the issue was listed as occurring in the Eastern US, customers in the Western region had also reported being unable to to connect to the service.
Those reports, similarly, find that the issues have since been resolved, as of around 9:00am Pacific time.
The brief outage is less serious than the problems that had previously befallen Azure this year. The September outage caused DNS problems in multiple regions of the world, while a February outage left customers unable to get through to their VMs for 11 hours. ®