Vodafone blames €5bn H1 loss on cutthroat Indian competition
Beyond the writedown, though, it's bad news in the UK too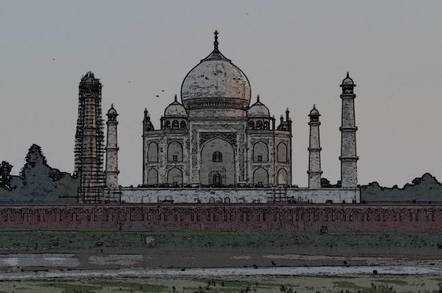 Vodafone struggled with declining revenues and profits in its first half of this fiscal year, despite blaming its €5bn net loss on a writedown of its Indian arm's value thanks to increased competition.
The British telco, which from April this year has been counting its coins in euros instead of pounds, recorded a net loss of €5bn, which it blamed on an "impairment charge" applied to its Indian operations.
Chief exec Vittorio Colao complained that increased competition in India had reduced Vodafone's "revenue growth and profitability", adding that the carrier had responded by "strengthening our data and voice commercial offers" and buying up extra spectrum.
As a whole, Vodafone's underlying adjusted operating profit was €2.283bn, a negligible increase over the first half of fiscal year 2015/16's figure of €2.281bn. Revenues were €27bn, a decline of 3.8 per cent compared to the first half of the previous year.
In the UK, Vodafone made an operating loss of €170m in Q2 FY2017. This followed the EU ban on mobile operators charging extra for out-of-country roaming services as well as a general slowdown in enterprise fixed-line customers.
Service revenue (including income from fixed-line and mobile customers) in the UK fell by 16 per cent from €4bn to €3.4bn between the first half of FY 15/16 and H1 FY 16/17. British mobile customer numbers dipped from their usual level of 18.3 million per quarter, Vodafone having lost 600,000 subscribers between the first half of fiscal year 2016 and the first half of fiscal year 2017. The dip was ascribed to a new billing system, which was accompanied by higher "customer care costs".
India made an operating profit of €246m over the half-year trading period, before the €5bn writedown, a decline of 24 per cent compared to H1 for the previous fiscal year. Vodafone India intends to IPO once market conditions improve, it said.
While profits and revenues were in decline across the board for Vodafone, the carrier's financial operations before the €5bn Indian writedown were mostly steady, with European countries such as Spain and Italy showing modest increases in revenues and the Middle East, Africa and the Asia-Pacific regions picking up the financial slack from the rest of the world. ®