Low-end notebook, rocking horse shit or hen's teeth
Don't bother going laptop shopping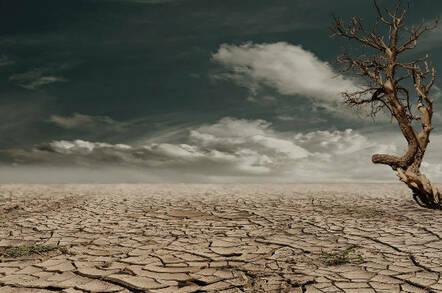 A low-end notebook drought is likely coming to a town near you, multiple analysts and tech distributors have told The Reg.
NAND flash is one component that has been in short supply in recent months, and glass panel manufacturers are shifting priority to higher margin areas including TVs, sources told us.
Tim Coulling, senior analyst at Canalys, forecasted pockets of shortages to show up in the entry level bracket, adding that "we are likely to see average sales prices rise there".
He said component issues "would lead to a rise in the bill of materials costs" and that "it will be poured on by vendors as it is not something they can afford to absorb".
The domino effect of the global supply chain could heap pressure on vendors to react but maybe not with a direct rise on prices, said Marie-Christine Pygott, Context senior analyst.
Rather than risk dampening consumer demand, she suspected vendors will lower the specs, "keeping price points but offering less in terms of product specs to offset the increase in component costs".
Ranjit Atwal, research director at Gartner, said demand for PCs outstripping supply was a good sign for the market – sales have dropped year-on-year in each full quarter of 2016.
"PC component inventory levels have been at a low given the market weakness. This could either be a sign of short-term adjustment or more significantly point to long-term stability of the PC market around business demand for Windows 10 products," he added.
Several distributors told us vendors had warned of problems looming. One said demand for clients was "flying" but added that "we have heard of shortages coming in the pipeline".
El Reg asked Lenovo, HP Inc, Dell, Apple, Asus and Acer to forecast availability but only four of them replied.
Acer said: "We are aware of some component shortages from some of our suppliers but we are doing our best to minimise any impact to our customers by securing the necessary amounts we need to fulfil the demand to the industry."
Asus claimed that it expects to meet demand and does not anticipate an increase in price due to SSDs or panels.
Apple and Dell refused to comment, and the other two have yet to raise their heads above the parapet. ®