WileyFox Swift 2: A new champ of the 'for around £150' market
Smartphone 'for the brave' with a foxy look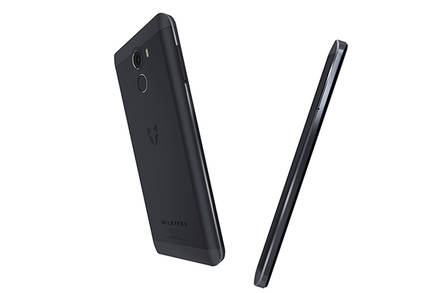 Review British startup WileyFox has made the best "for around £150"* phone since the first Moto G shook up the market for low-cost smartphones back in 2013. There are two models, the Swift 2 at £159 (list) and dual SIM Swift 2+ at £189 (list), both the same size. I tested the "Plus size" here. Both variants have a fingerprint sensor and both are outstanding value.
And strangely, the Swift2 has the field almost to itself. Back in 2013, you could pick up a Nokia Lumia 520 "for around £150", in reality about £100, but that was a Windows Phone, with a limited app choice. Android OEMs were churning out some real rubbish, instantly summarised in the phrase "Landfill Android". They wanted to preserve their margins so cut corners on materials, with a mere 512MB of RAM ensuring a terrible user experience.
At the end of that year, the Moto G radically challenged that assumption that cheap meant nasty. The original Moto G's camera was rubbish, it wasn't a 4G phone (you needed to pay more for 4G Android back then), but it was speedy and well made. It embarrassed the similarly-priced Android.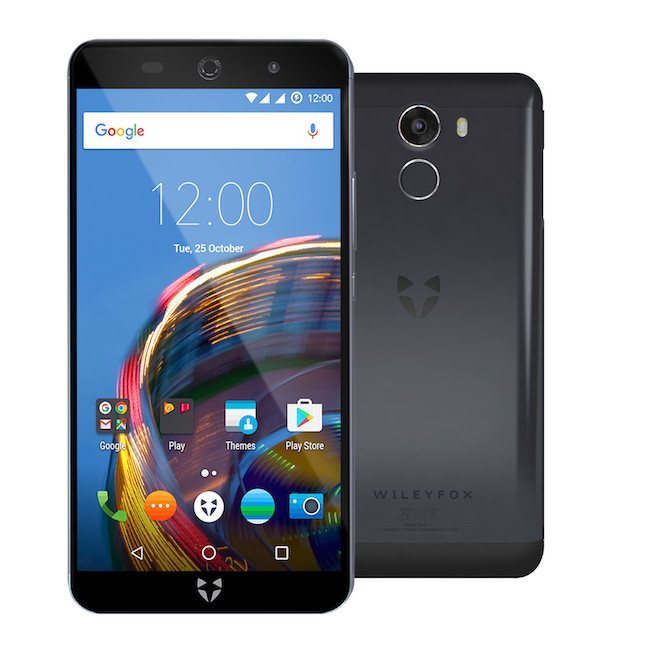 The G was the first sign of a revolution in manufacturing, and a new aggressive approach to phone margins, exemplified by OnePlus. We've subsequently seen OEMs sell at low or no margin.
But then, reality set in. The insurgent manufacturers couldn't (or wouldn't) scale, and preferred to constrain demand. Word-of-mouth marketing only went took them so far. It was hard work, and risky sourcing "bargain" from China. And Motorola took its G range upmarket – closer to £200 than £150. This is where WileyFox steps in.
WileyFox has set out to de-risk China's low-cost manufacturing revolution. Offer the value, but add quality control, distinctive localisation and good local support. All that you will have already gleaned from last year's launch. What WileyFox has added this year is much more attention to design. It has more in common with a high-range model.
At the phone's launch, WileyFox talked how it had added "17 steps to the production process, two rounds of diamond cutting CNC" and made the device using "aviation-grade aluminium".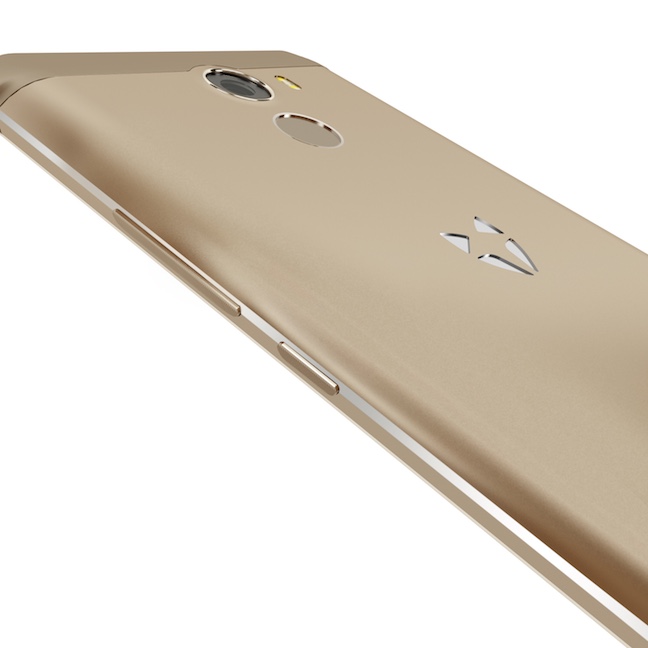 From the rear, the phone looks like a junior version of an HTC flagship. All that ultimately matters is that without a case, it feels durable, and doesn't look like a cheap, generic, black plastic phone.
The standout feature is obvious – a fingerprint scanner. Nothing in the Swift 2's price bracket offers one.
I found the Swift 2 to be a really solid dual-SIM performer. The only call or connectivity issue I encountered was attaching to a Wi-Fi network in our office with a poor signal – possibly an antennae issue. With strong signals, it didn't have a problem.
Battery life was solid, too, the non-removable pack has a capacity of 2700mAh.
I'd have preferred bolder volume keys with a little more relief; add a TPU case and they almost disappear, and you're not quite sure a key press has been successful.
The only other caveat is that use of Cyanogen Inc software, which tweaks the community distro CyanogenMod used here. The company has pulled out of the platform business. So WileyFox will either have to revert to stock or use community mods. We don't know which it will do. Both options require serious attention and investment. The former proved problematic for OnePlus. During the course of over a week, though, I received two big platform updates, so perhaps it won't be an issue.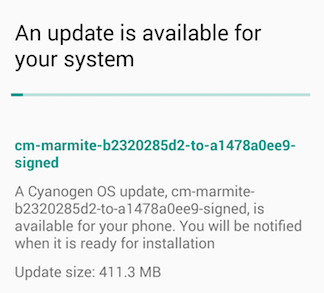 Cyanogen is continuing to send out regular updates
I should add that the slow and buggy Cyanogen experience I had a few months ago with the Obi Worldphone wasn't repeated here. It hasn't crashed once, nor gone into a sulk. The octocore Snapdragon 410 (MSM8937) helps here. Unfortunately microSD card capacity is limited to 64GB.
CM remains a brave choice. The UX offers far more customisation options than "stock" Android, but the mass market rarely customises anything – many people don't even change the default wallpaper. I like this a lot, though, and appreciate both small tweaks and cosmetic options, like well designed themes.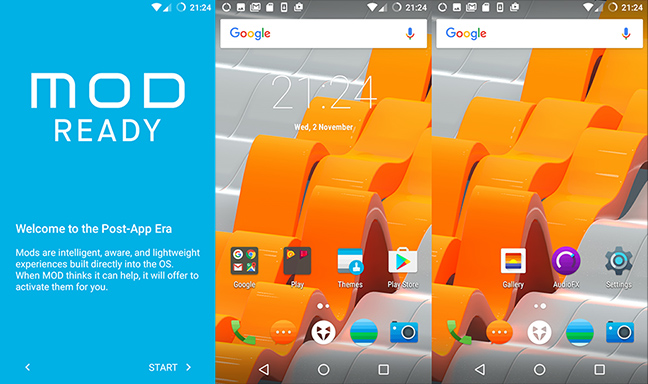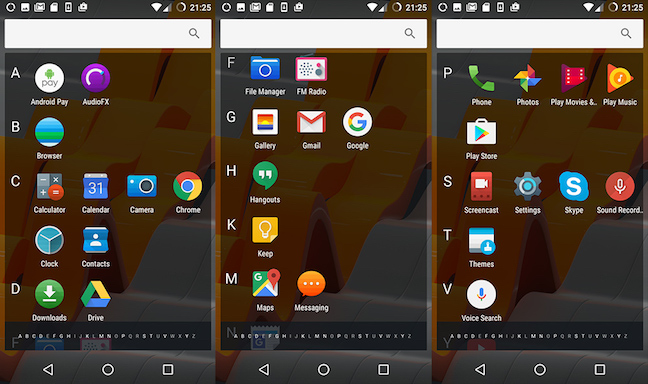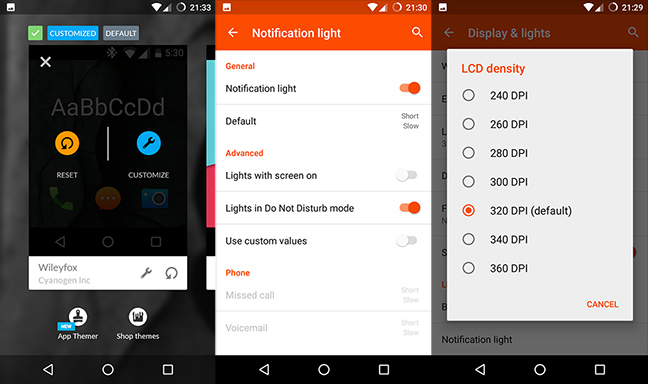 Cyanogen's variant includes lots of tweaking options...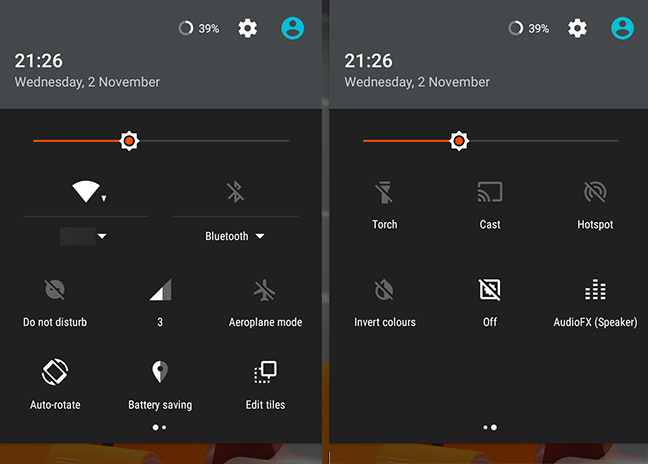 ... and a two pane panel of quick shortcuts
On the plus side, the 5in, 720p screen was bold and clear, even in direct sunlight, and it didn't pick up smudges as cheaper phones inevitably do. I was very impressed with the speakers. CM contributors have always been keen on providing more audio options, and this budget phone makes good use of them.
Sponsored: Quit your addiction to storage