Samsung flings $8bn at buyout of connected car biz Harman
That's a helluva lot of dosh for headrest screens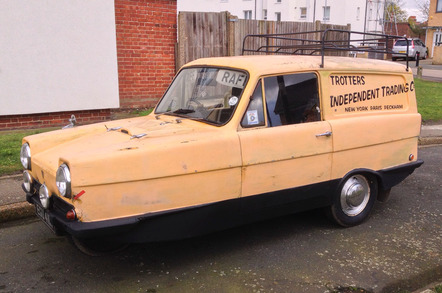 Samsung is splashing out $8bn on buying US connected car tech firm Harman Industries, it announced this morning.
The deal is for $112 in cash per share, a premium of just over a quarter on Harman's closing share price at the end of last week.
In its first quarter of fiscal year 2017 Harman sold $1.8bn worth of its "connected technologies" gear, which included a six per cent year-on-year increase in connected car equipment.
Connected car sales made up $4.5bn – roughly 65 per cent – of Harman's annual $7bn revenues, according to the firms' joint press release.
Harman also sells "lifestyle audio" products (white-label headphones and speakers), infotainment systems for large public spaces, plus various "professional services" – including Internet of Things.
"With cyber security an underlying and fundamental component of the connected car and autonomous driving, I am proud to add that NHTSA and the University of Michigan rated HARMAN's suite of intrusion detection and mitigation technologies as the best performing solution," said Dinesh Paliwal, the company's CEO, when its Q1 FY2017 results were published a fortnight ago.
The buyout by Samsung will give the Korean firm "a natural extension of the automotive strategy we have been pursuing for some time", according to Samsung CEO Oh-Hyun Kwon.
Its chief strategy officer Young Sohn added: "We see substantial long-term growth opportunities in the auto technology market as demand for Samsung's specialized electronic components and solutions continues to grow. Working together, we are confident that HARMAN can become a new kind of Tier 1 provider to the OEMs by delivering end-to-end solutions across the connected ecosystem."
Connected cars are a big part of modern life and Samsung has made a cast-iron bet that the market for them, and their technology, is only going to get bigger and bigger. Invest now, get rich later. ®