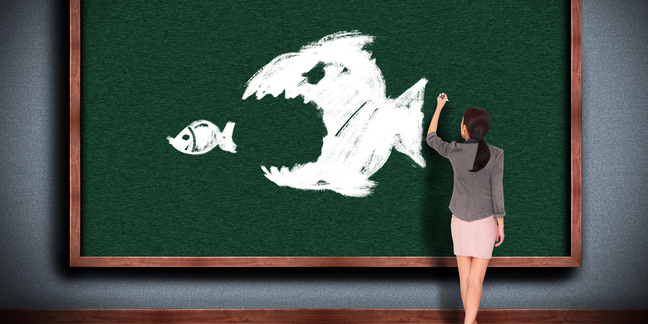 London Stock Exchange-listed distie Exertis has gobbled specialist AV wholesaler Medium UK for an undisclosed sum.
The deal gives Exertis sales rights to digital signage and interactive systems made by Samsung, Panasonic, Hitachi, NEC and LG, and swells its staff payroll by 40 heads.
Exertis UK and Ireland MD Gerry O'Keeffe, used words "unrivalled reputation", "industry knowledge" and "solutions" to indicate reasons for the buy.
Incorporated in 1991, Middlesex-based Medium turned over £29.97m in the year ended 18 February 2015, up from £23.39m in the prior fiscal, and reported a net profit of £499k, up from £384k.
The sale of Medium, which claimed today around 800 resellers buy kit from it every month, has again demonstrated that standalone AV suppliers are better off being part of a larger tech business.
The margins in AV reselling have crashed in the last decade as the technology got simpler to integrate and converged with classic IT.
Steljes, the UK's largest AV specialist, went bust earlier this year after it ran out of cash, leaving unsecured creditors with a dividend of three pence in the pound once the firm's ashes were picked throgh.
The latest slurp by Exertis comes weeks after it confirmed the intent to take over storage and server specialist distie Hammer. ®
Sponsored: Webcast: Ransomware has gone nuclear