UK Ministry of Defence splurges £280,000 on online 'good ideas' form
Off-the-shelf service absorbs improbable quantity of our cash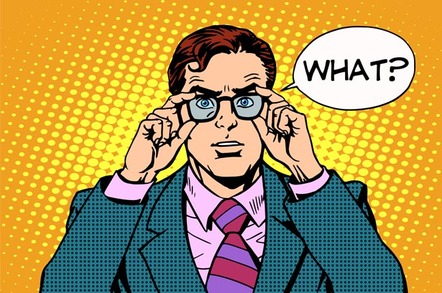 A webpage form on the UK Ministry of Defence's GEMS employee suggestion website cost taxpayers nearly £280,000.
GEMS is the MoD's internal bright ideas scheme. The concept is that serving personnel who see a better way of doing things than the laid-down method can submit ideas to GEMS.
GEMS reviews them and, if they're useful, passes them on to the appropriate people for formal incorporation.
Its website, GEMS Online, comprises an implementation of K2's Blackpearl business apps platform, set up so submitted ideas can be tracked by the end users who put them forward.
Blackpearl, according to the government Digital Marketplace website, includes an electronic forms builder.
In an MoD spreadsheet showing ICT projects exempted from normal MoD spending controls for the year, the GEMS Online portal is listed as having cost the taxpayer £279,700.
A note in the spreadsheet about the GEMS project said: "GEMS Online was used as a pilot/demonstrator that MoD could use cloud services in 2012/13, after the successful pilot (Alpha) period capability was enhanced to meet an extended user requirement (Beta). The desire is to now ensure the full user requirement is met and robust maintenance and support arrangements are put in place with a suitable business partner."
It also said that GEMS employs 27 dedicated personnel at seven locations across the UK.
The Ministry of Defence has been contacted for comment on the £280,000 sum spent and this story will be updated if they reply.
GEMS is a sound idea and saves the MoD around £12m or more per year. One GEMS idea from 2010 helped secure the Eurofighter Typhoon fighter jet's two accessory gearbox blanking caps, which kept falling off in flight.
The solution, which an ingenious engineer came up with and submitted to GEMS, was to clip the lanyards for the blanking caps together with a 5p split ring as used on keychains. While one or the other of the blank caps occasionally fell off, there had been no reported case of both falling off in the same flight. This simple idea was projected to save the MoD nearly £50,000 over three years. ®
Sponsored: Webcast: Why you need managed detection and response