Microsoft: Don't worry about the CRM cloud price hike... think of the features
Look into my eyes, not around my eyes, BACK in the room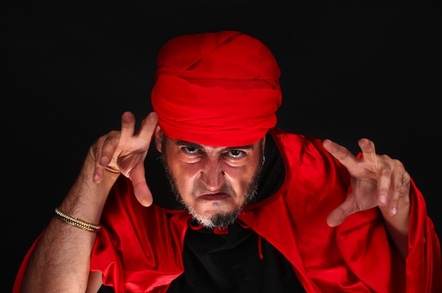 Forget the near-impossible product price comparison in Microsoft's revamped CRM licence, just lead with those extra features and functionality (F&F) and any resistance from customers will melt.
This seems to be the message coming out of Microsoft HQ in Redmond, a week after the CRM Online suite was killed off and bundled into the Dynamics 365 Enterprise edition.
Under this shiny new model the product was carved into apps, sliced and diced in such a way that it left some in the channel unable to determine a like-for-like ratio. Unit prices have gone up, we were told, and customers simply want to know the new price they'll pay for what they already use.
El Reg was warned by suppliers that Microsoft will use added F&F to convince customers the changes were for their own good, and surprise, surprise, they were right.
A spokeswoman told us: "The Dynamics 365 solution has significantly expanded functionality when compared with the $65 CRM Online Professional offering, including embedded Microsoft PowerApps, Microsoft Social Engagement Enterprise, Voice of the Customer, Gamification, as well as continued enhancements to the underlying capabilities of Microsoft Dynamics CRM Online."
So you'll get them whether you want them or not, and you'll pay more for the pleasure. And you'll enjoy it. Yes, you will.
The CRM Online Professional License cost £40.50 per month, per seat; the Basic version was £18.70; and the Employee Self Service was £1.90. All were scrapped. Dynamics 365 Enterprise, the only level available at present, costs £59.20 per app or £71.70 to buy all the apps under Plan 1.
"The primary offering is a new Enterprise Plan that includes both Sales and Customer Service along with added functionality including Field Service, Project Service Automation, and full use of Microsoft PowerApps and Microsoft Flow. Enterprise Plan 1 pricing begins at $115 per user for 100 users and decreases on a tiered basis to $60 per user for 1000 users," Microsoft stated in a canned statement.
A Business version is said to be on the way but we have no idea of price, delivery date or the F&F, but it is unlikely to land before Microsoft's 1 January price hike on cloud services of 22 per cent. ®