Left-wing cyber-hangout blames security breach on pro-Trump trolls
Usernames, emails, and IP addresses may have been exposed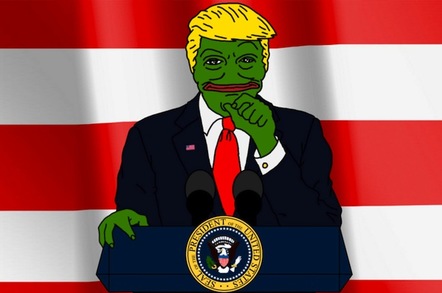 A news and comment website for Democratic voters fears data loss after an attack it blames on pro-Trump hacker trolls.
DemocraticUnderground.com's forums were hacked and rendered unavailable on Tuesday afternoon "apparently by a supporter of Donald Trump".
"This person clearly knew what they were doing, and despite our best efforts we have not yet been able to resolve the issues caused by the hack," according to a holding statement by administrators of DemocraticUnderground.com, who added that financial data was not exposed by the cyber-attack.
In an update on Wednesday, the site's admins expressed concerns that member information (usernames, email addresses, and IP addresses) may have been exposed. Passwords were stored in a hashed format and therefore ought to be safe, according to admins.
DemocraticUnderground.com is keeping its community updated via its Twitter and Facebook feeds. The site has around 75,000 followers on Facebook.
A bad-tempered election campaign has been punctuated by internet attacks on both sides. For example, hackers vandalised Donald Trump's campaign website last year. Elsewhere, the Twitter account of top Hillary Clinton aide John Podesta was hacked last month in an attack that may also have touched his Outlook and iCloud accounts. Password reuse, together with the absence of 2FA controls, may have facilitated the breaches. ®