America's tragedy: Trans-Pacific Express cable repairs delayed
Clearly, this is the worst thing to happen to this country all month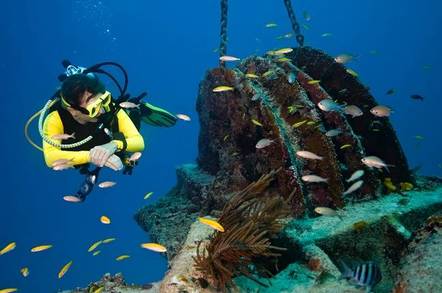 Repairs of the damaged Trans-Pacific Express undersea cable will be delayed until later this month due to weather conditions.
China Telecom Americas has been telling customers that the undersea data line that extends from China to Taiwan, Korea, and the US will not be repaired until November 15, as rough seas will prevent the repair boat from reaching the damaged cables.
The expected repair date is now between November 15 and 19.
A segment of the TPE cable off the coast of China was damaged on October 19 when a wayward boat hit the data line. The damaged segment, a branching unit, is roughly 350km (217mi) off the coast of Chongming.
The TPE cable went online in 2008 with the backing of China Telecom, Verizon, Korea Telecom, Chunghwa Telecom, China Unicom and China Netcom. The 11,000-mile line provides high-speed data transfers between the China and US mainlands.
China Telecom says that it recently completed an upgrade on the line to expand its data transfer capacity to 9.6 TB/s.
The cable is one of a number of high-speed lines providing service between Asia and the Americas. ®