Redcentric CFO quits after botched accounts discovered
Cost of correcting will be 'at least £10m', share price dives more than 60%. Ouch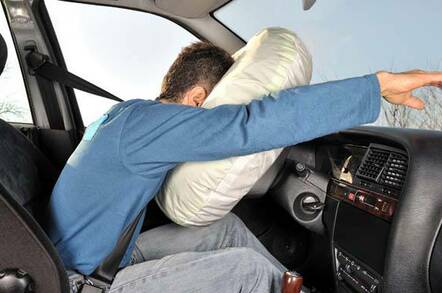 The chief bean counter at managed services slinger Redcentric has left the business with "immediate effect" following the discovery of multi-year accounting misstatements that will cost a minimum of £10m to rectify.
The London Stock Exchange-listed biz made the admission about fiscal errors to the City this morning, and the market reacted accordingly, wiping more than 92 pence or 62 per cent off the valuation of the business.
Redcentric confirmed it had identified "misstated accounting balances" in the P&L accounts when reviewing results for the half-year ended 30 September and had embarked on a "forensic review" that will delay the 14 November publication date of those results.
"The work to date has identified that audited accounts for previous years are likely to need to be restated, resulting in some write down in historic profits. Current indications are that all issues related to prior periods," it stated.
Numbers for the six months of fiscal '17 do not indicate any mistakes or wrongdoing, with new business sales and recognition of those sales into revenue "in line" with management's expectations.
"The board believes from the information available to date that the impact of correcting these cumulative historic accounting misstatement would result in a need to reduce net assets by at least £10m," the company statement added.
The net debt guidance previously announced in the pre-close trading update is "now believed to be unreliable", and net debt was believed to be nearer to £30m.
The financial cock-up means the group's banking covenants will need to be re-calculated, "which will take some time to complete", Redcentric revealed.
The exit of CFO Tim Coleman has happened rather more promptly; he was "placed" on "garden leave with immediate effect", the company said.
"Mr Coleman resigned with immediate effect as a director of the company on 6 November. The board anticipates making an external interim appointment as a replacement CFO," the firm added..
On the back of the news, the share price has crashed leaving Redcentric's market cap at £88m with each share in the last 50s, considerably less than on 9 September when CEO Fraser Fisher offloaded 285,000 shares at 182 pence each.
Redcentric was created in 2013 by the merger of Redstone and Maxima's managed services business, and was supplemented by the slurp of InTechnology and the takeover of Calyx Managed Services.
Customers have included the MoD, legal firm DLA Piper, West Berkshire Council, insurance firm Towergate and East Lancashire Medical Services.
For the year ended 31 March (filed in June), Redcentric reported revenue of £109.5m, up from £94.3m and made an operating profit of £8.4m versus £8.7m and stated it had net borrowings of £25.3m. ®