Stiff upper lips and sun glasses: the Chancellor bets on Brexit feeling
Bright future. Are you sure, minister?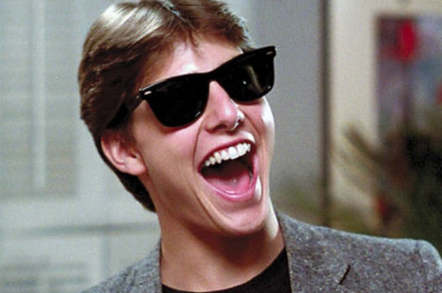 Microsoft Future Decoded Britons lack skills essential for tech bosses, overseas students are facing a clampdown on UK study, and Blighty lags behind international R&D spend.
But Brexit! What an opportunity for Britain to lead the world!
Chancellor Philip Hammond affixed the standard ministerial stiff upper lip to address the topic of Brexit Tuesday and rouse Microsoft's Future Decoded audience into seizing the upside of being outside European Union.
Reflecting on Britain's legacy of Alan Turing and Cambridge research, Hammond reckoned the UK is already a technology world leader. He also reiterated that Japanese conglomerate Softbank's June purchase of ARM was a signal that Britain is "open for business".
"The question is how do we get in front and how do we stay there," Hammond told Microsoft's audience on Tuesday. "There's once again an opportunity for the UK to cement our role as leader in digital technology innovation and future proof the economy in a post-Brexit Britain."
British firms are on the cutting edge of Virtual Reality, autonomous vehicles, wearable technology and AI, he boasted.
"We must be alive to the short term and social consequences that technology innovation can bring, but I'm in no doubt we must embrace change, not fear it.
"I want Britain to be the best place in the world to found and grow a technology business. The government can and does have a role in nurturing and that innovation and conditions in which new business can grow."
Examples of this included putting coding on the national curriculum, focus on STEM, a competitive tax regime, and £200m funding for technology innovation announced last month, he said.
It's a brave and somewhat counter-factual official position to take as the evidence suggests Britain faces grave challenges in maintaining its current status, never mind getting ahead.
Home secretary Amber Rudd threw red meat to the party faithful at the Conservative conference last month announcing a crackdown on the number of overseas students coming to study in the UK with different visa requirements for "lower quality" courses and teaching institutions.
However, overseas students working on science and technology subjects contribute to that research pool Hammond referred to. Moreover, they provide new recruits for universities and employers to hire once they have completed their studies.
The amount the UK spends as a nation on research and science is lamentable too. Hammond's predecessor, George Osborne, committed £4.7bn to research and infrastructure spending in 2015, which he said would increase with inflation until 2020.
That meant spending is effectively flat; MPs a year ago called for the government to spend 3 per cent of GDP on R&D – up from a record low in 2012 of 0.5 per cent, the lowest of the G8 countries.
However, science, technology, and academia must now get in line behind car manufacturers and other sectors of the UK economy – and the regions expecting the Treasury to make up the shortfall in spending that would have come from the EU or to offset any trade tariffs with states in the single market post-Brexit. ®