Tell us your DevOps, Agile, CD and Container stories
Continuous Lifecycle 2017: Call for papers closes in one month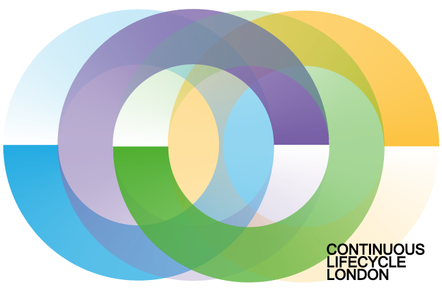 If you want to take the stage at Continuous Lifecycle London 2017, you've got a month to convince us that your take on DevOps, Containerization, Continuous Delivery and Agile is the real deal.
The call for papers closes on November 30, and the programme committee will be meeting a week later to chew through the proposals and finalise the agenda.
We'll be staging 40 talks over two days as well as a day of workshops, and "big ideas" and visions are just the starting point.
We know Reg readers are amongst the smartest tech practitioners around. That's why we're particularly interested in hands-on conference presentations and all-day workshops that show how you've applied cutting edge tools, technologies and methodologies to real world problems. It doesn't matter if you achieved your original goal or not, as long as you learned something on the way, and you can convey that to the audience.
Whether you're taking the first steps in a year long transition to continuous delivery, or you've been working to DevOps principles for a couple of years, and are now exploring containerization, we'd love to hear from you.
Equally, if you've grappled with scaling up a small, cutting edge development team to deal with phenomenal growth, or are working how to take a sprawling legacy estate and apply the latest development models, we know your fellow readers would love to hear how you've done it.
And if you've got a great story, but are not quite sure how to tell it, get in touch. We can help you finesse your presentation.
Full details of the event, including the call for papers procedure, are here. ®
Sponsored: Detecting cyber attacks as a small to medium business