Fujitsu workers to strike in Blighty over pay
Customer service will go dead on Halloween... but will anyone notice?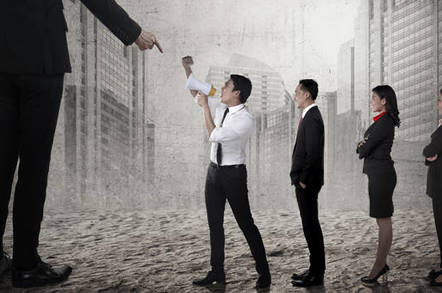 Up to 300 workers at Japanese IT godzilla Fujitsu are to strike over pay and pensions next week in Manchester, UK.
The Unite union members claim that the company has been cutting pay rates for years, despite healthy profits and increases to senior management pay.
The union also accused Fujitsu of failing to address a significant gender pay gap. Unite has calculated that female staff are on average paid 16 per cent less than their male colleagues.
Earlier this month Fujitsu announced it will cut 1,800 jobs in Blighty – around 18 per cent of its UK workforce.
Unite regional officer Sharon Hutchinson said: "Fujitsu is a highly profitable and successful company – its main UK subsidiary made £85.6m profit last year and continues to be highly profitable.
"It is taking advantage of its loyal workforce by attacking their pay, pensions and jobs. They deserve to be treated better than this.
"The Fujitsu management needs to enter into a constructive dialogue on the issues that cause our members serious concern – otherwise more industrial action is on the cards.
"We expect that the action already announced will hit customer service quite severely."
Fujitsu employs about 10,000 people in the UK delivering IT services to government and major companies.
The discontinuous strike action starts with a 24-hour stoppage at midnight on Tuesday 1 November followed by a 48-hour stoppage at midnight on Monday 7 November.
The strikes will be accompanied by a continuous work to rule, withdrawal of goodwill and ban on overtime from 00:01 on Monday 31 October.
On Thursday The Register revealed that The Home Office has extended its Fujitsu contract to 2018, meaning that when the contract ends it will have been running for the best part of two decades. ®
Sponsored: Webcast: Why you need managed detection and response