The IoT market will grow through cannibalisation, says Tech Mahindra
Less blue-sky thinking, more 'is this profitable?' needed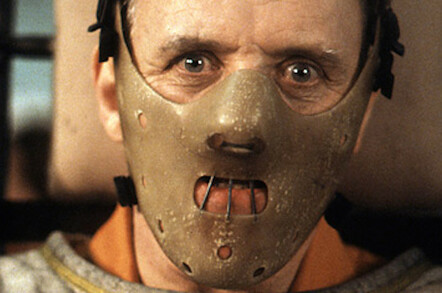 IoT World Congress What does the Internet of Things actually mean for business? "If a customer is spending $10m on maintenance, I say, 'Give us $8m and... I will bring you better availability of your equipment'," a confident Karthikeyan Natarajan of Tech Mahindra told The Register yesterday.
Natarajan, the Indian firm's veep for integrated engineering solutions, was at IoT World Congress in Barcelona plugging Tech Mahindra's relatively new IoT business unit.
It grew out of the company's previous work on machine-to-machine (M2M) instrumentation in the US, which came to a head after the 2014 New Jersey power blackout which saw 12,000 left without electricity after a rogue raccoon got inside a sub-station.
According to Natarajan, Tech Mahindra had been putting connectivity-enabled sensors on backup generator sets to determine whether they were active, what their fuel levels were and so on – what we now recognise as a typical IoT use case. In this case its client had about 2,000 generator sets.
"When the blackout happened, our customer was able to put 200 assets back online within two hours. They made $200m in hours," said Natarajan.
According to the exec, most of its IoT work nowadays is focused on "how you can monitor systems in real time and improve productivity."
"IT plus IoT will make real-time IT, which will mean your current dumb systems will need real-time alerts, monitoring and performance," continued Natarajan. He is bullish about the future of IoT, bluntly stating "growth" when El Reg asked him where he thinks it's all going – before predicting "cannibalisation" among customers and "consolidation" among IoT outfits.
"Growth will be driven by being a system integrator," he said, mentioning sensor-to-app and sensor-to-cloud systems, as well as full-scale enterprise systems. "This is a key element where customers need help; more critical adoption will grow if you can simplify it. If not, too many partners need to be brought to the table. Currently you need at least four – if you can do it with two, that's why consolidation happens. Customers find it difficult to pull in half a dozen partners to make one solution happen."
It won't be plain sailing all the way. "Some businesses will get cannibalised from their current form," Natarajan told The Register. "One customer asked me, 'Do you think by doing this I'm going to reduce my spare-part monetisation?' Yes, but you need to monetise it," he said, leaving the implication – monetise what you can before it's too late – unspoken.
"A workable monitoring business case is the biggest challenge for customers," Natarajan continued. "Show them what they expect to achieve. A lot of things are changing. Example: sensors are getting low powered, low cost, connectivity is moving from cellular to narrowband, LoRa (long range), etc, analytics, edge cloud, stream... How do you choose what is the right thing for you and your business? There's too many tech changes, how are you able to get yourself ready for it?" ®
Sponsored: Becoming a Pragmatic Security Leader