He ain't heavy: OpenStack 16 cloud bros share LAMP interoperability load
Float prospect of federated alternative to AWS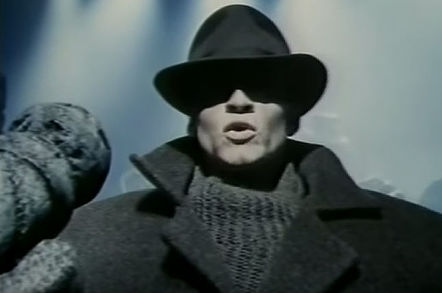 Openstack Summit OpenStackers have sought to alleviate concerns that applications on rival clouds are locked in and not portable.
Sixteen companies have demonstrated a model LAMP enterprise application running uniformly and without a hitch across OpenStack distributions and public clouds. It was deployed using Ansible and Shade with a second workload deployed using Docker Swarm and Terraform.
Application components included networking and firewall.
Representatives from Canonical, Cisco, Deutsche Telekom, Huawei, IBM Mirantis, Red Hat and others completed the demo at the OpenStack Conference, Barcelona, on Wednesday.
It was the result of a challenge set by IBM six months ago at OpenStack in Austin.
IBM had kicked off the challenge by releasing code to RefStack for core operability across certified cloud platforms. The code tackled usability and stability.
Don Rippert, IBM's general manager of cloud strategy who announced the challenge in April, told Barcelona on Wednesday he was "very proud" of the achievement.
"Few would doubt OpenStack is innovative. The integration promise is well understood. The one doubting area I've heard from customs and some industry analysts is interoperability - will the vendors allow interoperability?
"The way we gain interest around OpenStack is to be interoperable. A rising tide gives us more service areas - the interoperability gives us a better platform from which to compete," he said.
The biggest challenge to interoperablity is forking, a risk made tangible given so many tech firms now offer their own productised OpenStack spins.
Red Hat OpenStack general manager Radhesh Balakrishnan told The Reg OpenStack had already come under pressure to fork and he hoped the show of unity on interoperability would keep OpenStack whole.
"There are players in this space who will create forks for you and not worry about contributing back," Balakrishnan told The Reg.
Pressure has come in the form of requests for features added to OpenStack from customers he characterised as being less familiar with open-source culture and as having a background in proprietary hardware and software.
"There are customers who say: "If this has to be approved by the upstream community this will take a long time.' We have to explain to customers: 'If I do fork for you that will hurt you in the long term'."
OpenStack Foundation board member Van Lindberg, meanwhile, praised the on-stage demonstration as something that would help tackle a broader misconception about lack of interoperability among the analysts and press community. That is damaging uptake of the open-source cloud, he claimed.
He hoped this would prove it's possible to build Amazon-like data centre infrastructure only spanning other providers' data centres without needing to build your own.
"The power of OpenStack is we have the ability to link together different vendors' data centres in the same way as regions in AWS - only you don't have to build out everywhere in the world," he said.
"Then you have got localisation and data distribution licked; it simplifies your tools so you have an OpenStack application and you don't have to care about the person providing the underlying hardware." ®