UK minister promises science budget won't be messed with after Brexit
Ambitious pledges ahead of Article 50 negotiations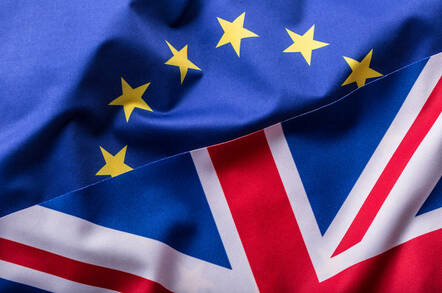 Universities and science minister Jo Johnson has promised that the UK government will not "dip into the ringfence" of the allocated science budget to underwrite EU funding following Blighty's departure from the European Union.
Prime Minister Theresa May has announced that the UK will formally begin the Brexit negotiation process after triggering Article 50 of the Lisbon Treaty in March 2017.
Speaking at a Science and Technology Committee meeting on Wednesday, Johnson assured the committee that the government was working hard to ensure the UK science community gets a good deal from the negotiation process.
Johnson was joined by Robin Walker, Parliamentary Under-Secretary of State at the Department for Exiting the European Union, and Gareth Davies, Director General of Business and Science, as witnesses.
The committee was led by the newly elected Chair of the Science and Technology Committee, Stephen Metcalfe, who is also a Conservative MP for South Basildon and East Thurrock.
The government has attempted to ease scientists' worries over EU funding cuts. In August, the Chancellor, Philip Hammond, promised funding for projects signed before the Autumn Statement even if they stretched beyond the UK's exit from the European Union.
Johnson said that the government will make a "strong commitment" and not use any of the £26.3bn science budget pledged in April 2016 to support any funding which has been cut by the EU.
The precise figure of how much would be guaranteed by the Chancellor is difficult to determine because funding is given on a competitive basis, Johnson added.
Back in July, the minister announced he had set up a public inquiry to investigate cases of discrimination against UK scientists during the aftermath of the Brexit vote.
At a previous House of Lords committee, Johnson said he had received 132 emails but none with "concrete evidence" of discrimination at this point.
He did say, however, that two-thirds of the emails were to do with funding issues, while the remaining third were to do with mobility and immigration.
Although the cases concerning funding were being "dealt with", the immigration cases hang in the balance.
Free movement is strongly championed by the scientific community to attract talented scientists from overseas. But immigration is a contentious issue. May has always taken a hard line on immigration and has promised to curb numbers.
The witnesses at the committee meeting said they were not in a position to address immigration concerns as it was something that was still being determined by the Home Office.
But Johnson stated that his vision for science involved "strong collaboration" between scientists working in the UK and other countries. ®