Squeaky bum time for Apple: It hasn't made enough iPhone 7 Pluses
What went wrong?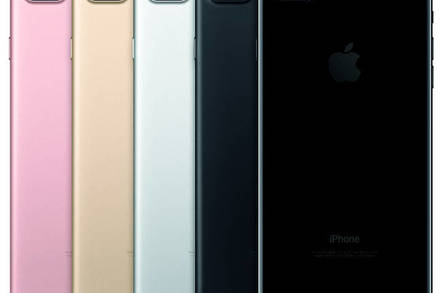 Analysis Santa may have an empty sack this Christmas, crushing the dreams of fanbois (and fanfilles). Apple admitted yesterday it was unable to meet the demand for its iPhone 7.
Six weeks after the launch, Apple's own online store is still showing long delays for several configurations of the iPhone 7. These will continue into December, meaning Apple can't capitalise on the dismay with Samsung, which has had to recall 7 million flagship phablets for safety reasons.
"As we get into the December quarter, we are not in supply-demand balance, so it is very difficult to tell what impact this Samsung issue will have on us," Apple CFO Luca Maestri told analysts.
"Demand continues to outstrip supply, but we're working very hard to get them into customers' hands as quickly as possible," CEO Tim Cook confirmed.
The shortage hits the Plus hard. It's essentially the most direct competitor to the recalled Galaxy Note 7.
Apple retail staff tell us all models are available on the Store premises, as is the Apple Watch 2, but Apple's website tells a different story. While there are no longer problems fulfilling orders for the smaller iPhone 7, all iPhone 7 Plus configurations indicated delays of "3-4 weeks", except the scratchable Jet Black model, which shows delays of "6-8 weeks".
Asked whether supply could match demand by the end of the financial quarter - which ends on December 31 - Cook made no promise.
"On iPhone 7 Plus, I'm not sure. I wouldn't say yes at this point, because the underlying demand looks extremely strong on both products but particularly on the iPhone 7 Plus versus our forecast going into the product launch," he said.
Sorry, Santa.
Nor can Google capitalise on Samsung's woes, either. Google's on-off-maybe consumer strategy has dragged on for years, but this year seemed to coalesce around an expensive rebranding of its Nexus phones. But Google has failed to match the big budget marketing push for its new Pixel brand (some $100m according to reports) with a distribution strategy. The only operators to sell Pixels are Verizon in the USA, and EE in the UK. (Carphone Warehouse promises next day delivery, though).
"[HTC] are more constrained than Apple is," one analyst told the FT.
"Can't meet demand" is an ambiguous term. It may mean that demand is genuinely greater than expected. Or it may indicate supply issues, such as the shortage of a particular component. Or it may simply be a cynical way of hyping the product: smaller vendors can boast of unexpectedly high demand, if they rapidly sell out a deliberately small production run.
That's unlikely to be the case here.
Apple will still happily sell you an iPhone 6 Plus: cheaper than before, and featuring a superior home button and a standard headphone jack. ®
Sponsored: Minds Mastering Machines - Call for papers now open