UK fintech firm reaches for Ireland Brexit escape hatch
Seeks passporting clarity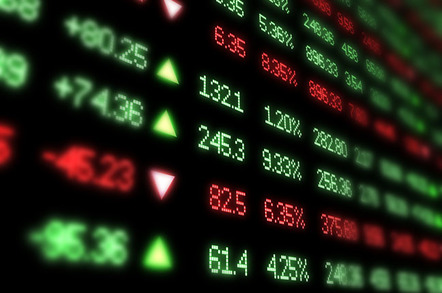 A UK fin-tech firm will seek regulation in Ireland if the government doesn't preserve financial services passporting rights in its EU exit talks.
Regulation in Ireland would allow LMAX Exchange, which describes itself as "one of the UK's fastest growing technology firms", to keep doing business with other EU member states.
LMAX reckons a quarter of its client base is at risk without passporting.
CEO David Mercer told The Reg: "It would be much better if the UK said: Just carry on: we have equivalence with the EU - but it doesn't look like that will be forthcoming.
"I'm saying let us know, or us and other fin services orgs will have to take action."
Passporting allows UK-regulated financial services firms to offer services to the EU's 27 other member states without need for local re-regulation.
However, Theresa May's government and her ministers have so far not indicated whether this would be a component of their Brexit talks with Brussels.
On the contrary, May has downplayed giving City firms any preferential treatment.
Another LMAX concern is uncertainty over continued access to EU workers and therefore the firms' ability to attract top talent and protect existing staff.
"We have 15-20 different nationalities here, I hope the people work here now from the EU and outside the EU can remain here. I've told them all, I think the government will fix this and if they don't I will get you a visa," Mercer said.
"I hope we don't have to relocate some of our technology hub to Ireland. I hope they [the government] come to a compromise, but we'll have to wait and see."
LMAX Exchange is a trading platform for foreign exchange that gives customers the same access to rates as those of big players like JP Morgan.
It might be financial services business, but a substantial part of five-year-old LMAX's work is tech-centred, with 70 per cent of budget spent on IT.
This includes refining the trading platform's speeds and feeds, further slashing latency for 300 million orders executing in 100 microseconds.
Mercer reckoned one-third of the high-frequency-platform's code is re-written a year. Historically, the company has been a huge user of Java on its servers. ®
Sponsored: Becoming a Pragmatic Security Leader