No matter who becomes US president, America's tech giants are going to be quids in
Both parties promising massive tax break on overseas earnings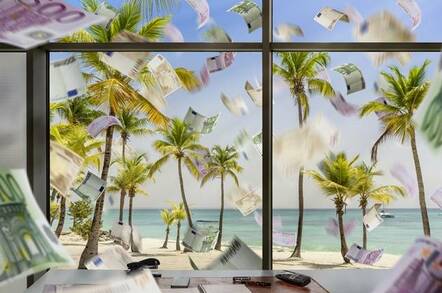 Last night's US presidential debate may have been fierce, but no matter who wins the election next month, technology firms are going to make out like bandits.
For years now US firms, and particularly the technology sector, have been hoarding cash overseas to avoid paying the 35 per cent tax rate that would apply if they repatriate the funds. A study in March estimated that Fortune 500 companies are sitting on $2.4tr overseas, allowing them to avoid $695bn in taxes.
If Hillary Clinton gets into office and becomes America's first female president, one of her priorities will be changing the tax code to a new permanently lower rate. Close associate Senator Chuck Schumer (D-NY) told CNBC that he, Hilary and the Republican Speaker of the House were committed to getting the tax cut through.
"If you can get overseas money to come back here, even if it's at a lower rate than the 35 percent it now comes back at, and you can use that money for a major constructive purpose such as infrastructure — if you did an infrastructure bank, for instance, you could get $100 billion in equity in the bank and get a trillion dollars of infrastructure," he said.
Meanwhile, if Donald Trump is elected, he too has pledged to change the tax rate to encourage firms to bring their money back home. His plan calls for a flat rate of 10 per cent for overseas funds coming back into the country.
Both plans are going to be great news for technology companies, the largest of whom have enormous amounts stashed overseas. Apple is the biggest play of this game, with an estimated $200bn in funds kept abroad, but it's far from alone.
Microsoft has around $108bn overseas, Google has $58bn, and IBM is sitting on a $68bn cash pile. Cisco has $58bn, Oracle's total stands at $38bn, and Intel has $27bn burning a hole in its pocket.
And there it's all going to stay until the tax situation changes. Tim Cook was aggressively blunt with a congressional committee in 2013 investigating the issue, saying that he wouldn't consider bringing the funds back home until the tax rate was reformed.
In the meantime, technology companies are constantly complaining that they aren't getting smart enough American engineers trained in STEM skills. Getting a cash infusion of billions that could fund US schools might be one solution, but not a popular one with Cook and his associates. ®
Sponsored: Detecting cyber attacks as a small to medium business