The man running HPE's Microsoft Azure biz says shiz this... after eight months
Former channel czar John Ansell is about to leave the building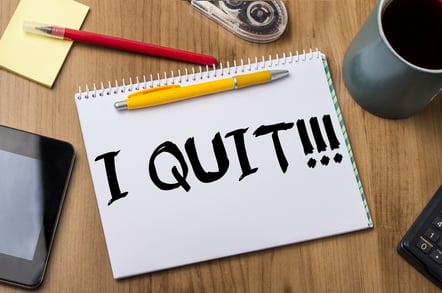 The director Hewlett Packard Enterprise asked to steer its oh-so important relationship with Microsoft to sell Azure and Hybrid IT is set to leave the business after a relatively short time in situ.
John Ansell previously ran the firm's entire channel organisation that was responsible for 70 per cent of the UK P&L account but he was replaced by Lee Hughes in January.
HPE suggested at the time that El Reg not think of the exec's move as a demotion, but more of a sign that the nascent public cloud love-ins with Microsoft and hybrid IT were big opportunities that were ripe for the plucking.
The public cloud pilot in the US didn't exactly work out for HPE so it decided to cosy up to Microsoft to propose the service to clients. In turn, Microsoft said it would use HPE's kit to build out its bit barns.
Fast-forward to this week and a re-org by new HPE UK broom Marc Waters revealed there was no place at the top table for Ansell. Sources told us that as a result Ansell decided it was time to move on.
HPE confirmed Ansell is leaving shortly, and sent us a brief statement: "We wish him all the best for the future".
Ansell landed at HP in 2002 as an enterprise account manager for public sector, specifically healthcare. He moved through the ranks and worked in the PC, server and ran the networking business before he moved into the channel, the latter role lasting for a little under two years.
He did not answer calls for comment. ®
Sponsored: Becoming a Pragmatic Security Leader