Google lights toasty price war under S3's hot and cold data bits
We're the 'perennial price leader' in cloud. See that, AWS? We said it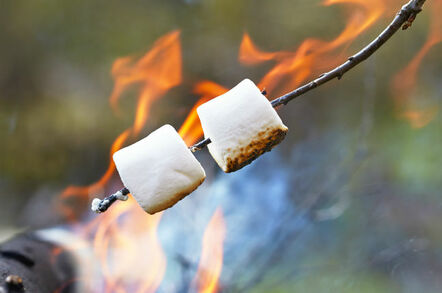 Gobbling data via S3 is what helped make AWS what it is - the world's single biggest provider of public cloud.
Google, lagging AWS somewhat with GCP, today shook up the data storage options on its cloud coupled with an added price drop to help close that gap.
Amazon claims to have reduced AWS prices 52 times since 2006 and still made $2.8bn at last count, representing a revenue rise of 58 per cent.
AWS has seen of Microsoft's puny attempts at price competition fail, and now it is the turn of Google, which at its GCP Next conference in London on Thursday claimed it is the "perennial price leader" in cloud.
First, the bits: Google announced new storage classes for hot and cold storage - that's frequently and hardly accessed data - on GCP for both within regions and across regions.
For the latter, Coldline is an archival and disaster recovery option for long-term storage of source files - similar to Amazon's Glacier. Coldline is priced $0.007 per GB per month with an access fee of $0.05 per GB. Your data might be long term cold, but Google promised to jolt it awake in less than a second.
Accompanying Coldline for the hot stuff are new regional and multi-regional storage classes.
Multi region is for customers who want to shift their data around the world for availability or back-up with Google - also citing need for firms in media needing to deliver video via CDNs.
The service is served in GCP's three locations - the US, EU and Asia - and priced $0.026 per GB each month but Google will offer "several months" of free storage, for up to 100PB of data.
If you're not multi region you are, by definition, regional and from November 1 all GCP standard storage customers will be converted to the regional bucket and be charged 23 per cent less.
The service targets general computing, transcoding and data analytics.
Also cut is the price of API operations - for example using JSON for an insert or an update: less than 1,000 operations and Google has cut the price in half, it claimed, to $0.005. For 10,000 operations the price is cut by 60 per cent to $0.004 per transaction.
Speaking at GCP Next, head of solutions architecture Miles Ward reckoned Google is the cloud's perennial leader on price.
He claimed a maximum possible discount on GCP pricing of 89 per cent if you went all the way, being "programmatic" using software to finely manage services, instances, containers - the whole lot.
Otherwise, an "average" discount of 59 per cent could be calculated employing elements such as AWS rightsizing recommendations, he claimed. ®
Sponsored: How to Process, Wrangle, Analyze and Visualize your Data with Three Complementary Tools