Three new 'nauts launched to the International Space Station
Floating space lab will back up to full capacity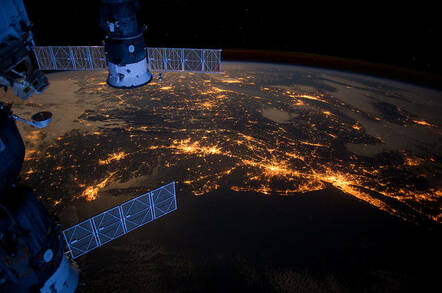 Three new astronauts are due to board the International Space Station, after blasting off to space this morning.
The Soyuz spacecraft carried Shane Kimbrough, a NASA astronaut, and Sergey Ryzhikov and Andrey Borisenko - cosmonauts from Roscosmos, the Russian space agency - at 4:05 am EDT (9:05 am BST)
Kimbrough, Ryzhikov and Borisenko will be joining the Expedition 49 crew: Anatoli Ivanishin from Roscosmos, Kate Rubins from NASA and Takuya Onishi from Japan Aerospace Exploration Agency, bringing the ISS back up to maximum capacity.
Ivanishin, Rubins and Onishi will descend back to Earth on 30 October, to make way for another crew of three astronauts in November.
Together, the team of six astronauts on the Expedition 49/50 crew will conduct more than 250 scientific experiments over four months.
Experiments often look at the effects space has on biology, humans, physics and technology and are geared towards exploring the possibilities of long-haul spaceflights.
The new crew's arrival will be in time for a package delivery containing 5,100 pounds (2,313kg) of goodies of supplies and hardware.
NASA's resupply mission was tricky as tropical storm, Nicole, ruined the space agency's launch plans. But it's good news for the ISS astronauts as the package is now on its way and will arrive on October 23.
Many space agencies, including NASA, the ESA, China National Space Administration are all interested in launching manned missions to Mars.
The Red Planet is an attractive destination. It is the second closest planet to Earth and has shown tantalising signs that it may have had or may be harbouring microbial life.
The new astronauts are set to dock at the Poisk module of the space station on Friday after circling Earth 34 times. NASA will televise the docking event at 5:59am EDT (10:59am BST) on its television channel. ®
You can watch it here.