EMC Dell deal: ECS object store gets new server, storage hardware
Must be hoping its biz hookup mojo will see off Amazon, S3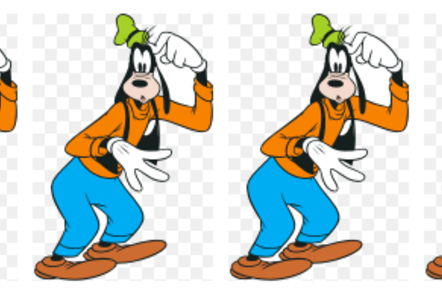 Dell DMC has updated its ECS object storage product, adding support for PowerEdge servers, bigger disks, and claiming a 60 per cent cost advantage over public cloud alternatives like Amazon.
The company claims that, with ECS, business can embrace cloud-native applications also optimise their existing, traditional IT investments. They have to embrace so-called cloud native apps because existing businesses are facing replacement and obsolescence from "digital-born" startups.
Manuvir Das, SVP and GM of the Advanced Software Division at Dell EMC, thunders away on the topic; "Digital change is coming whether the industry is ready for it or not. Good news: ECS is purpose-built to help customers transform their data centres—and their businesses—while breaking down data silos, leveraging the flexibility of software-defined storage and choosing the right cloud formula to store and harness data to help drive organizations forward."
And it leaps skyscrapers, solves world hunger and fixes global warming too.
It's a fear-based sell: buy ECS and survive the digital-born startup assault, the Internet of Things transformation, and digital transformation generally.
Yet, getting back down to ground level from the hyped-up stratospheric marketing hot air zone, ECS is just object storage, meaning relatively slow access to bulk data, and ECS 3.0 adds:
Dell PowerEdge server support - of course,
A ECS Dedicated Cloud Service to provision ECS units running in Virtustream data centres worlwide, offering private cloud control with the hands-off operations and flexibility of the public cloud,
ECS D-Series hardware, with up to 6.2 PB of data in a single rack; a 63 per cent increase in capacity over previous generation hardware,
ECS 3.0 can support Windows applications with CIFS/SMB access,
ECS is a certified cloud storage tier for the Data Domain Cloud Tier.
ECS 3.0 also offers compliance capabilities, improved monitoring and alerting infrastructure, and increased storage utilisation.
That's basically it, sans the digital transformation stuff.
ESG, the analyst firm, has certified ECS as having a 60 per cent lower TCO than public cloud storage. Right there, that's the threat facing Dell EMC in object storage: Amazon and S3, and Dell EMC's pitch, underneath the digital transformation umbrella, is we're cheaper.much cheaper, and better - simples.
ECS 3.0 and D-series hardware is currently available. Customers can download and try the latest version of ECS through the ECS "Free and Frictionless" download page.
The ECS Dedicated Cloud Service will enter Directed Availability (DA) by the end of the year, with GA expected in early 2017. ®