Data Domain explodes into floods of cloud tiers
Software-only Data Domain gets 6X capacity expansion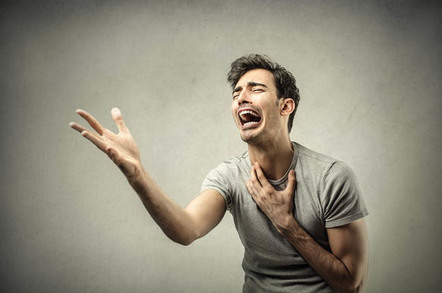 Dell EMC has extended its data protection products with more scalable Data Domain software, Azure support by Networker and extended cloud tiering.
We're told Data Domain's deduplicating backup software is now available on Dell's PowerEdge servers. But it was before. What's different? It is now qualified in reference architectures and cloud use has been expanded, apparently.
Data Domain Virtual Edition (DD VE) is the software from Dell EMC's Data Domain product, and positioned for use in entry-level, remote and branch office environments. Dell EMC says it is "a virtual appliance that runs on your hardware of choice and works with your existing backup, archiving, and enterprise applications."
DD VE is supported on both ESXi and Hyper-V hypervisors, and it scaled from 0.5 to 16 TB per instance, with capacity expandable in 1TB increments.
That's changed. The third version has a sixfold scaling increase, to 96TB.
It introduces pre-validated, fully supported, pre-tested reference architectures that include PowerEdge 13G servers.
Cloud tiering can be used for long-term data retention in public, private (on-premises) or hybrid clouds such as Dell EMC Elastic Cloud Storage (ECS) and Virtustream Storage Cloud.
New cloud tiering capabilities include:
NetWorker with CloudBoost protects apps running on Azure as well as AWS
Native administration of Data Domain Cloud Tier via the NetWorker or Avamar management consoles
Data Domain Boost for Enterprise Applications with Oracle, SQL, SAP, SAP HANA, and IBM DB2 supported
Data Domain Cloud Tier requires no cloud gateway or virtual appliance to tier de-duplicated data directly to the public, private or hybrid cloud
DD Encryption and DD Retention Lock for cloud tiering
Spanning Backup for Office 365 simplifies compliance with European Union data sovereignty regulations
Data Domain Boost for Enterprise Applications provides, Dell EMC says, native cloud tiering for supported applications. Admin staff get a Boost using these applications' own GUI or CLI commands.
The encryption and retention lock feature means data sent to targets like Virtustream, ECS, etc, is encrypted and retained.
With Spanning Backup for Office 365, all European customers of Office 365 and SalesForce data storage and processing is handled within a new regional data centre located in the EU. Spanning intends to extend these services to other regions in 2017.
DD VE starts at $2,060.00 list. Version 3.0 is available now as is NetWorker 9.1 support for Microsoft Azure. NetWorker 9.1 with CloudBoost will be available in December 2016, as will native management of Data Domain Cloud Tier support with NetWorker 9.1, Avamar 7.4 and Data Domain Boost for Enterprise Applications 3.5. Spanning Backup for Office 365 service is available now. ®