Brexit? No impact at all, chuckles reseller juggernaut
Softcat warned of storm cloud in UK ahead of referendum, now says it blew over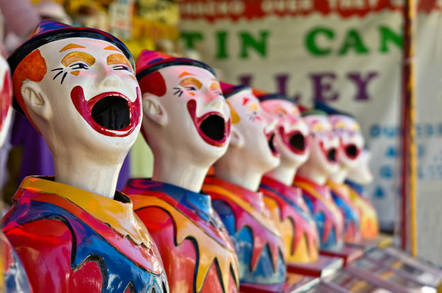 The storm clouds Softcat pointed to gathering over the industry in the months prior to the EU referendum didn't rain on the firm's parade after all, judging by financial results outlined to the City today.
The mid-market reseller said in the spring that business confidence could be dented by political uncertainty, but as it transpired, sales for the year ended July grew 12.8 per cent to £672m, ahead of analysts' consensus, but slightly slower than in recent years.
"We have continued to win large numbers of new customers and earn increased spend from our existing customers," bellowed Martin Hellawell, Softcat CEO. Demand "remained solid despite the distraction of the referendum," the exec claimed.
He reiterated there was no magic formula to filing its 44th plus quarter of consecutive growth, just attention paid to customer service by an "engaged team" at the company.
Softcat added a Glasgow branch in the year, and hired 133 incremental staff - management have always laboured under the idea that more account managers equates to more sales.
"To build scale we have continued to recruit more people into sales, technical specialist and service roles to advice on, implement and support technology for customers," said Hellawell.
The revenue mix in the year saw £319.97m generated by software, up 11.3 per cent year-on-year, hardware accounted for £250.7m versus £233.8m and services some £101.6m, up by nearly a fifth.
Hellawell claimed the top line numbers were "significantly ahead of the market" and a 17.5 per cent spike in gross profit to £120.7m showed it was "taking significant share from competitors".
Customer numbers and gross profit per customer grew 7.5 and 9.2 per cent respectively in the year.
Administrative expenses grew to £78.5m from £63.19m in fiscal '15, leaving operating profit at £42.2m, up 6.6 per cent, which included exceptional costs (the IPO). After tax, net profit was £33.15, up from £31.11m.
Softcat floated on the London Stock Exchange in November at 240 pence, the share price peaked at 380 pence but has settled around 300 pence.
"This has been a busy year for Softcat. It hasn't been an easy year and never will be. We constantly need to prove our worth to existing and new customers in a very competitive world," said Hellawell.
"While it is always difficult to know exactly what is affecting demand in our industry, we did see some customers making slower decisions leading up to the vote… in the aftermath of the referendum, we have seen no obvious impact on trading in what remains a tough and fiercely competitive market." ®
Sponsored: Minds Mastering Machines - Call for papers now open