Brexit killed any hopes of growth in global technology spending
Gartner, aka the Ministry of crappy forecasting, strikes again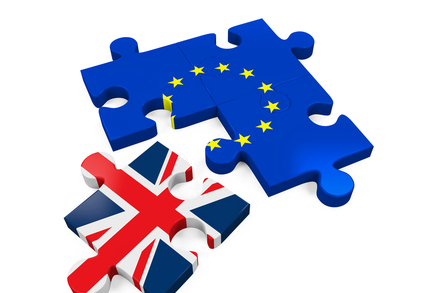 IT vendors across the world can blame Nigel, Boris and other pro-Brexiteers for a reduction in the amount of money that will be splashed on tech in 2016, at least that's where mages at Gartner have laid the blame.
Customers are expected to cough $3.387 trillion on IT this calendar year, which if correct - and it's a big if - will equate to a 0.3 per cent decline on the previous twelve months.
"The immediate impact of Brexit has caused modest growth in IT spending to turn negative for 2016," said John-David Lovelock, research veep at Gartner.
Extract the EU referendum from the equation and global IT spending was tipped to grow 0.2 per cent, said Lovelock, who warned further uncertainty in the UK was possible given continued forex implications.
Brexit seems to have confounded Gartner forecasters; they initially expected global spending to reach $3.49trn, this fell to $3.41trn following the UK vote in July. To date, some companies in the UK have talked up the impact, others have done the opposite.
Lovelock said he expected some further challenges locally. "The immediate impact of the British pound will also cause the IT spending patterns to shift as prices for IT will increase," he said.
Last week, El Reg revealed that PC vendors were ready to again act on the weakness of the local currency in Britain - sterling has fallen 15 per cent down against the value of the US dollar since late June.
Dell, HP Inc, Lenovo, HPE and Asus were among the companies that exploited reacted to the currency swing following Brexit.
The sum of end user spending in the UK is forecast to be $168bn in 2016 or $192bn in constant currency spending.
Beyond price rises and the UK, Gartner warned that end user businesses in mainland Europe, in areas including financial services, might just look to up IT investments to "offer a more viable option" than Britain.
"We see software and IT service spending in Germany and France increasing, while UK services stay relatively flat," said Lovelock.
"There are other countries, such as the Netherlands, Luxembourg and Ireland that are also increasing their IT spend to contend as a viable alternative to banks in the UK. We are seeing examples of many banks in talks with these countries to examine the possibility of moving their operations outside of the UK," he added.
Though this forecast is subject to change - probably on multiple occasions - Gartner estimated global spending to reach $3.486 trillion by the end of 2017. Again, software is expected to grow the most and devices the least. ®
Sponsored: Minds Mastering Machines - Call for papers now open