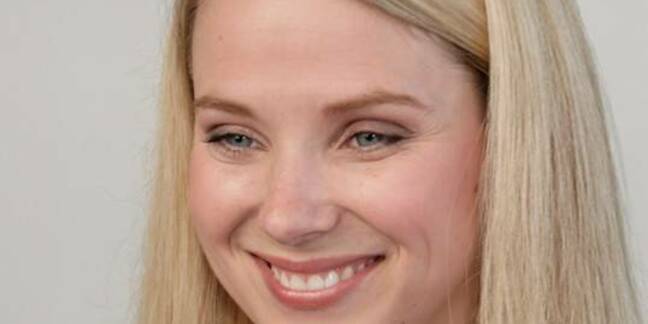 Yahoo! had little to say on its looming tie-up with Verizon, as the Purple Palace turned in quarterly numbers that managed to beat analyst expectations.
Speaking only briefly on the recent comments from Verizon about adjusting the $4.8bn acquisition deal in the wake of security and privacy problems, Yahoo! CEO Marissa Mayer vowed to press on with the tie-up.
"We remain very confident, not only in the value of our business, but also in the value Yahoo products bring to our users' lives," Mayer said.
"To that end, we take deep responsibility in protecting our users and the security of their information."
That statement was made via a press release, as Mayer and Co opted to forgo the highly polished live webcast and analyst conference call that normally accompany the web giant's quarterly earnings releases. While no official reason for the change was given, the ongoing acquisition saga was almost certainly a factor.
As for the numbers themselves in the fiscal 2016 third quarter, ended September 30:
Revenues of $1.30bn were up from $1.23bn in Q3 of 2015.
Net earnings of $163m were up from $76m in the year-ago quarter.
Earnings per share of $0.20 topped analyst estimates of $0.14.
Mobile revenues of $396m were up from $271m a year ago, while desktop revenues of $854 were only up slightly from 2015's $844m.
Search revenues of $752m were down 14 per cent from the year-ago quarter, while paid clicks fell by 22 per cent.
"I am pleased with our Q3 results," Mayer said.
"This quarter, we launched several new products and showed solid financial performance across the board; both are a testimony to the tremendous teamwork, focus, and resilience of our employees."
Yahoo stock was up 1.37 per cent in after-hours trading at $42.25 per share. ®
Sponsored: Webcast: Ransomware has gone nuclear