Chinese 'nauts blast off for month-long space station scouting mission
China to 'deeply and broadly' go where some have gone before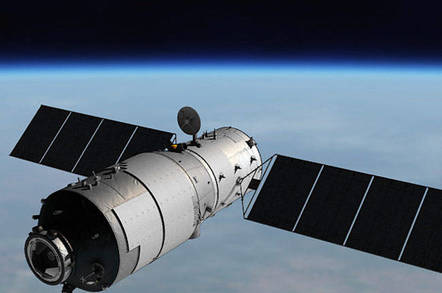 China has successfully sent two astronauts into space today to conduct a series of experiments to prepare for the launch of its own space station in 2023.
The Long March-2F rocket blasted from the Jiuquan Satellite Launch centre in the Gobi desert, on the border from Northern China, at 7:30am (11:30pm GMT).
China's space programme commander, General Zhang Youxia, declared the launch a success in 16 minutes after blast-off.
Defence Minister Fan Changlong then passed a congratulatory message from President Xi Jinping which called for China's astronauts to explore space "more deeply and more broadly".
Veteran astronaut, Jing Haipeng, 49, is commander of the Shenzou-11 mission and has been to space two times before: in the Shenzhou-7 mission in 2008 and Shenzhou-9 mission in 2012.
Haipeng will be accompanied by crewmate Chen Dong, a pilot in the China's air force. Both astronauts will conduct experiments in medicine, and test a range of technologies to prepare for the launch of the station's core module in 2018. They will stay in space for 30 days - the longest duration for Chinese astronauts.
"It is any astronaut's dream and pursuit to be able to perform many space missions," Jing, who will turn 50 during his time in space, said.
If all goes smoothly, the rocket will dock with the smaller, precursor space station, Tiangong-2 or Heavenly Palace-2 within two days.
China is the third country after the US and Russia to launch astronauts into space, and is expanding its efforts to explore space.
After Obama barred China from collaborating or visiting any of NASA's facilities over fears that China's space exploration is driven by military purposes, China has had to go the extra mile to send astronauts for long-term missions in space.
Chinese astronauts are not allowed to set foot in the International Space Station, so it has to build its own floating laboratory, which is expected to launch in six years.
China National Space Administration (CNSA) sees the space station as a stepping stone to fulfilling its goal of sending astronauts to the Moon and Mars. NASA also wants to launch crewed missions to the Red Planet by the 2030s. ®