Blighty's Home Office database blunders will deprive hundreds of GB driving licences
Independent report slams officials' cock-ups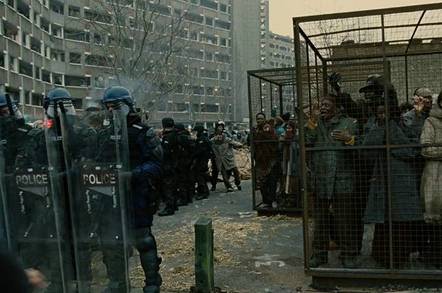 The UK Home Office's dream of a database state – in which Theresa May's anti-immigrant policies can be automatically executed through SQL commands – now looks less likely.
An independent review has slammed officials' for making critical mistakes through their handling of personal data.
Hundreds of people have been refused bank accounts and had their British driving licences incorrectly revoked because of rudimentary data errors, according to the UK's immigration watchdog looking into how the Home Office is pursuing illegal immigrants.
David Bolt, the independent chief inspector of borders and immigration, reported on the failures in his 66-page inspection of the "hostile environment for illegal immigrants" [PDF] that May promised when introducing the Immigration Act 2014.
Bolt reported that due to "a mixture of human error and [Home Office] data quality" 259 individuals had their driving licences wrongfully revoked in 2015 as they were falsely flagged as being illegal immigrants. The "hostile measures" directed towards those wrongly affected were in total deployed to revoke 9,732 licences last year.
"While these cases amounted to a small percentage of the total numbers of revocations, the Home Office did not appear to appreciate the seriousness of such errors for the individuals affected," reported Bolt, who left the very functionality of the scheme in question by revealing that only 583 of the 9,732 people who had their licences revoked subsequently left the country.
No data is kept on the number of individuals for whom bank accounts were refused, however:
6.37 Neither the Home Office nor Cifas holds any data for the number of current account applications refused under section 40 of the 2014 Act, since banks and building societies are not required to inform the Home Office, Cifas, or the participating agency when they refuse to open a current account for a 'disqualified person'.
According to Bolt, a sample of 169 case files of those refused accounts showed that ten per cent of them should not have been listed as "disqualified persons" on immigration grounds, despite the list being updated weekly.
These failures are highlighted amidst the Home Office's plans to replatform all of its data sources into a national Hadoop cluster. The idea is for officers to be able to follow the data trail of illegal immigrants, or anybody mistaken for an illegal immigrant, or indeed anybody at all, across all of the Home Office's many directorates. That's from the two years' worth of car journeys logged in the ANPR data centre, to the passports database, the police databases - and many others.
The Home Office's main caseworking and operational database, Case Information Database (CID), is used throughout the department to record personal details of all foreign nationals who pass through the immigration system.
The information CID holds is shared with the Driver and Vehicle Licensing Agency (DVLA), as well as with fraud prevention service Cifas. The Home Office relies on common law to share data with DVLA – to prevent illegal residents from gaining driving licences – and on the Serious Crime Act 2007 to share data with Cifas, which does fraud prevention work with banks to stop such residents holding bank accounts.
This has been going on since 2005, when the Home Office first embedded an officer at DVLA to assist with immigration status checks on new licence applications. The Home Office began sharing data on illegal migrants with Cifas in 2011, allowing banks and building societies carrying out anti-fraud checks on prospective customers to received matches against individuals with no right to be in the UK.
The Immigration Act 2016 will seek to update these policies, expanding on its "deport first, appeal later" powers, as well as tightening access to housing, driving licensing and bank accounts. It will also introduce a new criminal offence of illegal working — meaning the Home Office can seize wages as proceeds of crime for the first time.
A Home Office spokesperson said: "As the Home Secretary announced earlier this month, we will be introducing measures that will mean that banks will have to do regular checks to ensure that they are not providing banking services to illegal migrants. Furthermore, we are introducing a new power to search for and seize UK driving licences held by those living in the UK unlawfully.
"The measures discussed in the independent chief inspector's report should not be seen in isolation, but as part of the wider action we are taking that has made it harder than ever before for illegal migrants to live in this country," the spokesperson continued. ®