Nicole forces NASA resupply into Sunday launch: Crew must wait for their packet soup
Orbital ATK only has 5-minute gap for launch this weekend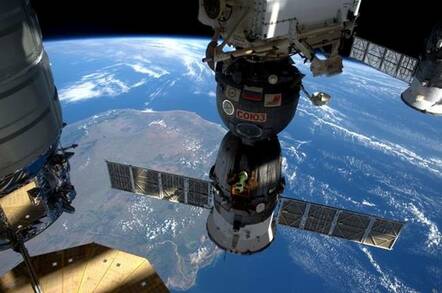 Tropical storm Nicole has ruined NASA and Orbital ATK's plans to send off a resupply package to the waiting astronauts on the International Space Station.
The mission will ferry crew supplies as well as vehicle hardware to the orbiting laboratory to support dozens of science and research investigations.
Nicole is expected to roll into Bermuda as a hurricane tomorrow, threatening to batter the islands with high-speed winds and floods of rain.
The harsh weather conditions means that NASA and its commercial partner, American aerospace manufacturer Orbital ATK, will have to launch the ISS goodies on Sunday instead.
The crew will only have a five-minute window from 8:03pm EDT (1:03am BST) to hurl the package into orbit from NASA's Wallops Flight Facility in Virginia.
To aid the launch, a tracking station at Bermuda will provide downrange tracking, telemetry and flight termination support.
Steve Kremer, chief of the Wallops Range and Mission Management Office said: "The ability to support a launch will depend on the impact the storm has on not only our systems, but also the overall Bermuda infrastructure."
Once Nicole drifts out of Bermuda, the team will conduct a damage assessment for "mission readiness testing", so the site is back up to operational standards.
For those waiting with nail-biting anticipation to see NASA and Orbital ATK manage to make the five-minute window for the launch, NASA will be weighing up its chances by televising two pre-launch broadcasts this weekend.
The first broadcast will be on Saturday at 4:00PM EDT (9:00PM BST), where scientists will discuss some of the equipment to be delivered to the ISS. And another at 6:00EDT (11:00PM BST), where the team will test the conditions and provide an update the status of the launch. ®
You can watch the live stream here. ®