NASA opens ISS to private sector modules
The plan is to to build wider experience useful for Izzy's successor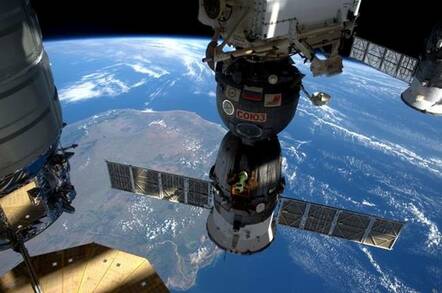 NASA has opened the door to allow private sector companies to add modules to the International Space Station (ISS).
The US space agency will begin this year to offer private sector organisations the potential to build out the 17-year-old station.
Agency administrator Charles Bolden says the effort is a bid to foster a "vibrant user community" that would see the private sector building space habitats to replace the ageing ISS due for end of life in the next decade.
That means that as of "... this fall, NASA will start the process of providing companies with a potential opportunity to add their own modules and other capabilities to the International Space Station," Bolden says.
"While NASA prepares for the transition from the Space Station to its successors, the agency is also working to support and grow the community of scientists and entrepreneurs conducting research and growing businesses in space.
"A vibrant user community will be key to ensuring the economic viability of future space stations."
Bolden says the private sector responded "enthusiastically" when asked how it may use an available docking bay on the Space Station, throwing suggestions for future commercial stations in Low Earth Orbit.
Commercial modules would join the 15 US, Russian, and Japanese modules that comprise the ISS.
The initiative comes as NASA exploration systems development deputy associate administrator Bill Hill told reporters last month that NASA was considering selling off the ISS to private investors to continue Low Earth Orbit research once the station reached end of life.
Bolden cites NASA's NextSTEP initiative under which it offered US$65 million shared between Bigelow Aerospace; Boeing; Lockheed Martin; Orbital ATK; Sierra Nevada Corporation's Space Systems, and NanoRacks to design and build six deep space habitats over two years.
"The NextSTEP and ISS initiatives are excellent examples of how the two sectors can work together to extend humanity's reach into space," Bolden says. ®