Cisco UK channel and sales bigwig Roberts splits
Ten years at any enterprise networking vendor is enough for one human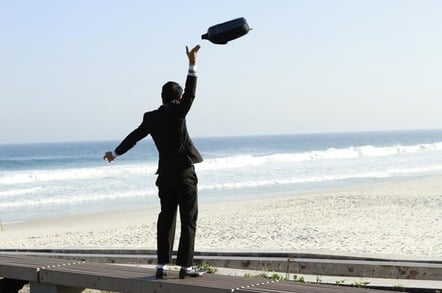 Cisco exec Richard Roberts has split from the organisation after a decade in various senior positions, but told us it was his decision to exit and that he was not caught up in the recent wave of company redundancies.
Roberts, who was UK and Ireland managing director for partner and commercial sales before he left this month, told The Register he was in "no rush" to find a new position.
"It was my decision to leave, I'd been there [at Cisco] for ten years - it was my second stint - and I'd reached a point in my career where I wanted to invest my experience in a smaller company," he said.
A tech start-up that is "very connected" to the Cisco market is one investment option he was considering, Roberts revealed.
Cisco is in the process of shedding 5,500 jobs globally as part of the near annual skills remix - the same thing is happening at HPE, IBM and Fujitsu.
El Reg revealed last month that around 450 staff in the UK are expected to leave Cisco.
Roberts said the "timing" of his departure amid the wider job cuts was "completely and utterly circumstantial".
During his near thirty years in tech, Roberts was at DEC, Azlan, Cisco (as UK channel boss), Riverstone Networks, WatchGuard Technologies, Symbol and then took on several lofty roles back at Cisco.
Cisco is understood to have inserted a caretaker channel boss as it hunts down a permanent successor.
Cisco refused to comment. ®