Atlassian promises elastic pipelines and premium plan
Bets on devs moving to the cloud wholesale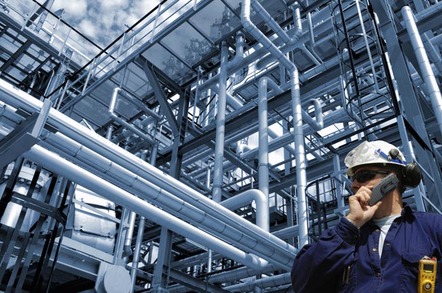 Atlassian is trying to tempt enterprise developers to launch their precious source code onto the cloud by hauling its Bitbucket pipelines feature out of beta, and overhauling its pricing.
Instead of only selling subs in blocks of 10, 25, 50 or 100, the company will charge per user. Its standard plan will cost $2 per user, per month, while a premium plan - with more "granular" admin controls, security and auditing - will cost $5 per user per month. Teams of five will still get it for free.
That premium plan includes newly introduced smart mirroring, which is aimed at distributed teams working with large repositories. These will be made available on teams local networks, which means they will have less time to make coffee in the morning while waiting for everything to sync. The premium plan will also feature merge checks, which can be customised.
The company also announced its pipelines feature was now out of beta, as was Git large file storage.
What this all ads up to is a bet that corporate developers are going to be happy to move development - including that precious source code - to the cloud.
"Companies are converting their infrastructure into code," claimed Sean Regan, head of product marketing for Bitbucket. "They're writing an app, throwing it into Bitbucket, then defining the infrastructure that app is running in, inside of Bitbucket. Then as we've started to make Jenkins and CI a feature of Bitbucket they can take that code, that config, and they can run it through the Pipeline and deploy it right to the cloud."
"What Bitbucket Pipelines and Bitbucket Cloud allows lets you do is have an elastically scalable CI pipeline that you can scale up or down as needed based on demand," Regan added. "You don't have to worry about pricing or planning for that, because we price it on a per minute basis."
He contrasted this with GitLab and GitHub's approaches, each of which he claimed were currently scaling up their enterprise sales operations and focusing on on-premise, server-based sales. "They're zigging, we're zagging."
While switching to per user pricing and developing a "Premium" plan might makes Bitbucket an easier buy, there don't seem to be any plans to expand the per user pricing across other products - for now anyway.
Atlassian has also given its Confluence product a wash and brush up, heralding what it calls collaborative editing. (Something that anyone with editor in their job title at The Reg might consider an oxymoron)
Confluence boss Wendell Keuneman said a project might pull together designers, used to working in Photoshop, for example, as well as marketeers wedded to Microsoft Office and programmers. Atlassian promises that can work on documents and projects in Confluence without having to switch in and out of Confluence to the originating app for specific elements.
Keuneman said the platform supported 80 different file types, including the ubiquitous Microsoft Office and Adobe extensions, as well as the more esoteric formats being used by AR and VR programmers. ®