Samsung puts out battery fire (no, not that one)
Dell drops antitrust claims over power pack pricing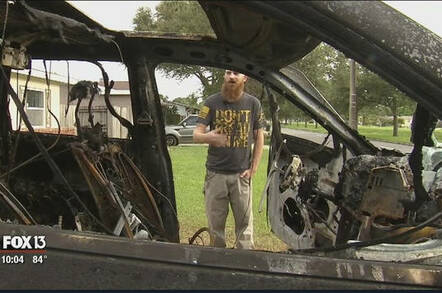 Samsung has received a welcome bit of news about its batteries that doesn't involve the words "fire" or "explosion."
The Korean electronics giant has struck a settlement deal with Dell to drop allegations that it helped rig the price of lithium-ion (Li-ion) battery packs for more than a decade.
Samsung had been among a handful of Li-ion battery manufacturers named in a larger case alleging price fixing. The case, which also named the likes of Sony, LG, Sanyo, and Panasonic, alleges that for years, the battery-makers colluded to artificially inflate the price for the cylindrical batteries used to power notebooks, digital cameras, and power tools.
The suit [PDF] alleged that, for more than a decade, the companies agreed to limit their output and deliberately control prices charged to customers (PC and equipment manufacturers) in order to keep the cost for wholesale battery shipments up and pad their own bottom lines.
"Defendants' unlawful conduct is a textbook price-fixing cartel," the original complaint in the case reads.
"That is, a small, concentrated group of Lithium Ion Battery manufacturers, producing commoditized products, sought to artificially increase prices by agreeing to restrain competition among themselves."
The suit does not at any point allege that the battery packs caught fire which, as Samsung is involved, should probably be noted.
Now, Dell and Samsung have agreed to remove their respective battle from the larger overall case, striking a settlement deal that will see each side bear their respective legal costs, and the claim by Dell against Samsung's SDI manufacturing arm dismissed from the ongoing class action.
Judge Yvonne Gonzalez Rogers accepted the deal late last week to make the agreement official.
The settlement deal does not remove either party from the larger case, as both Dell and Samsung are still suing, and being sued by, the other companies involved in the case. Still, the settlement will be a welcome bit of good news for Samsung at a time when the Korean consumer electronics giant sorely needs it.
With the long-running safety worries over the Galaxy Note's fire hazard having now erupted into a full-fledged crisis and global recall, Samsung's stock price has plunged and analysts have already predicted that fallout from the incident could result in millions of customers jumping ship to rival vendors such as Apple. ®
Sponsored: Becoming a Pragmatic Security Leader