Majority of underage sexting suspects turn out to be underage too
Under-16s involving themselves with other under-16s, potentially criminally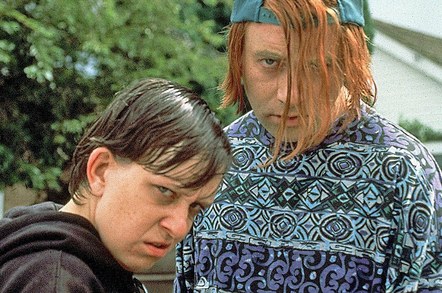 The majority of suspects in underage "sexting" cases are actually underage themselves, according to South Yorkshire Police in the UK.
Of course, it's not any less a crime to share indecent images of children if it's children themselves sharing the images, although the Crown Prosecution Service has historically been hesitant to prosecute the consensual sharing of images between those of the same age.
The new CPS guidelines state that "care should be taken when considering any cases of 'sexting' that involve images taken of persons under 18. Sexting commonly refers to the sharing of illicit images, videos or other content between two or more persons."
Sexting can cover a broad range of activities, from the consensual sharing of an image between two children of a similar age in a relationship to instances of children being exploited, groomed, and bullied into sharing images, which in turn may be shared with peers or adults without their consent.
As the BBC reported, this has led to a situation in which almost 60 per cent of those reported for sharing nude or explicit images of children in 2015 were themselves children.
The South Yorkshire Police said that 238 of the 408 cases reported to them in the past year involved a child suspect. Speaking to Auntie, the Director of Public Prosecutions, Alison Saunders, said underage sexting between consenting children in a relationship should not be prosecuted, but cases which involved "exploitation, grooming or bullying" might lead to legal action.
Saunders told the BBC: "If they are children, they are the same age, there's no suggestion or any coercion or bad motives, then we would not expect that case to be prosecuted."
This is in line with newly issued guidelines regarding the rule of law on social media. British prosecutors have announced that social media users who engage in flame wars or retweet the doxxing of others will be treated in the same way as those making fake bomb threats over social media. ®
Sponsored: Becoming a Pragmatic Security Leader