Everspin's Friday IPO goes pop: Moderate amount of champagne all 'round
MRAM top's still spinning and hasn't fallen flat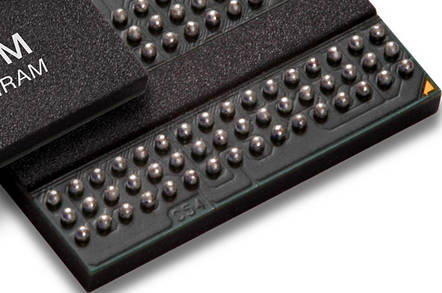 Everspin has spun out its IPO; it offered 5 million shares at an estimated $8 a pop to rake in an estimated $40m, with shares starting trading on Friday October 7, opening at $9.10 and currently trading at $8.02.
Not a disaster then.
The magneto-resistive RAM startup has pulled in total funding of $80.3m since it was founded in 2003. There was a big slug of cash in a 2008 A-round – $32.5m; and then a series of what looks like top-ups – $1.77m and $5m in 2012; and then, in an extended B-round, $15m in 2013; $7m and $12m in 2014; and $3m and $7m in 2015. That's eight funding events.
The IPO filing doc, the S1, was amended on Friday, with the $8/share price being lower than an expected $11 - $12 range. There were hopes of a $45m return in late September, so the company and its advising bankers scaled things back a little.
The company is at an early stage with its technology and hasn't been able to announce any timely new customer wins or a production ramp to boost investors' hopes.
The revenue ramp has not been that impressive:
2014 - $25m with net loss of $7.9m
2015 - $26.5m with net loss of $10.7m
2015 last six months - $12.7m
2016 first six months - $12.9m
That implies $26m-$28m revenue for 2016 – steady rather than exciting growth.
Comment
With 2017 shaping up to be the year of faster NAND (Samsung's Z-SSD, and more non-volatile DIMMs with media such as 3D XPoint then the memory-storage gap space is getting more crowded and it will take a while for specific sub-sectors to emerge. Our feeling at El Reg's storage desk is that the big event affecting things here will be technology adoption by the server vendors.
How Cisco, Dell, HPE, Lenovo and Supermicro, not forgetting Inspur, Huawei and others, decide on technology to use to fill the DRAM flash gap will be crucial to the fortunes of companies like Everspin.
For the time being, then, and until the server vendors jump, there's nothing in the Everspin share price to get in a spin about. ®
Sponsored: Becoming a Pragmatic Security Leader