Lenovo grabs spotlight, hunts for sales uplift after server build shift
If it wasn't for those bloody cloud people, we'd be quids in, says data centre exec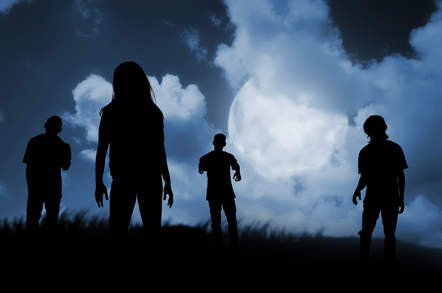 Lenovo claimed it has yet to feel the commercial benefit of putting local server assembly into the hands of a contract manufacturer in Europe because the market has "tanked" - the cloud saw to that, an exec has said.
The Chinese firm shifted rack and tower production to Flextronics in Hungary from May and will move over more complex blade and dense system production by next year. The official deadline is set for the end of March though on current schedules it could happen by January.
Wilfredo Sotolongo, EMEA veep for Lenovo's Data Centre Group, said its decision to restructure the supply chain would yield "significant economic advantages" but refused to detail the extent of them.
"Manufacturing is still cheap in China," he told The Reg, "but when you add the cost of logistics, it is actually a lower cost to manufacture and ship locally."
He said the benefit also included "serviceability" as most of the distributors have offices within a day's drive by truck to its ODM's factory.
In reality, the move puts Lenovo on a level playing field with rivals who all have European facilities or at least use third party producers.
Lenovo bought IBM's System x server division in 2014 and at the time Big Blue had local manufacturing in Eastern Europe, the sites were then shuttered by Lenovo.
It has set up local contracts with ODMs in Mexico and Brazil, but owns the factory in China where the servers are built for Asia Pacific customers.
Sotolongo told us local assembly was one of the "levers" Lenovo is pulling to grab market share from rivals, though based on analyst market share figures that hasn't happened yet.
"I would have expected to see evidence of that gain already but unfortunately the market tanked own us, that is not a Brexit statement by the way, it's a broad based EMEA statement.
"The primary reason is I think is that clients are, in earnest, moving workloads to the service providers and to the cloud in Europe, in the [same] powerful way that occurred in the US some years ago."
In central and eastern Europe, Q2 server shipments fell 1.3 per cent year-on-year and was down 3.2 per cent in western Europe. By contrast, the public cloud grew nearly 15 per cent following a relativel spending lull.
Sotolongo said it was targeting private cloud builders and the tier two and three service provides in Europe. All the other big players are doing this too, so good luck with that. ®
Sponsored: Detecting cyber attacks as a small to medium business