Fujitsu to staff: Toe the party line over this PC sale talks story
Repeat after me: We have absolute commitment to customers. YES we do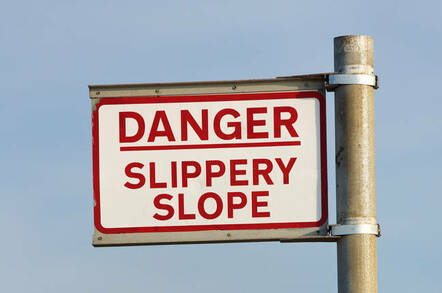 Fujitsu might well be talking to interested parties, including Lenovo, about offloading its withering PC business but has asked staff to maintain the party line on its "absolute commitment" to customers.
The Japanese HQ'd organisation yesterday issued a statement following reports in the Nikkei Asian Review that it was locked in negotiations with interested suitors.
Duncan Tait, senior exec veep for Europe, Middle East, India, Africa and the Americas - his brief keeps expanding - sent a memo to staff to state it was not briefing journalists behind closed doors on a sale.
"We would like to make clear that these articles are not based on any company announcement and were not written with Fujitsu's involvement," he wrote in the note.
Funnily enough, Fujitsu told us last November it was "super committed" to its PC line when we asked if separating it and mobile business from the Ubiquitous Solutions group pointed to a future sale.
Tait further told staff that the company understood the pesky journalists' report "might give rise to questions and uncertainty".
"However, please refrain from getting drawn into speculation in our daily activities and focus instead on reassuring our customers and partners of our absolute commitment to them and to our business together."
That's right up until the business is sold? Right?
The head of the company has told mere mortals in the workforce - and the wider world - that he will "duly inform" all "stakeholders" if there is any change to ownership of the Corporate Client Devices division.
Alternatively, they might hear it in the press first*.
Either way, attempts to calm staff nerves seems to have had the opposite effect. One interpreted the note from Tait as telling them "not to panic. Obviously we're panicking." ®
* (If you're logged in to your Register account, you can set up an alert here)
Sponsored: Minds Mastering Machines - Call for papers now open